Friday was such a beautiful day!
Apparently all across the colder parts of the country, we had a small heat wave, it was 65 degrees, and it is February! I actually took of my tights later in the day, I wanted to savor the feeling. It wil be quite a while before that happens again. We are currently in the midst, of a rather large snowstorm! We probably got about 5 inches!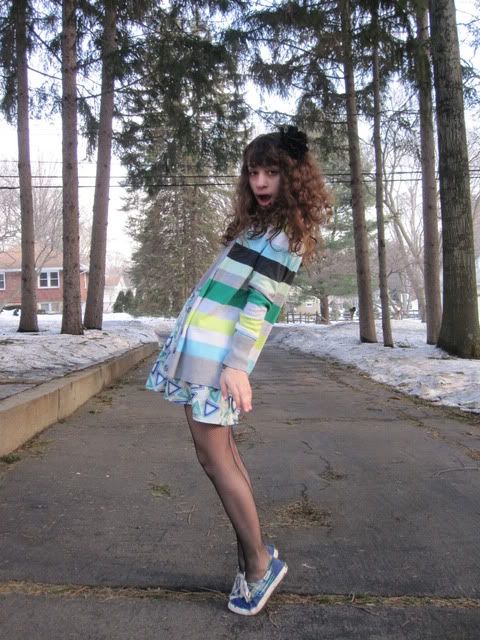 It's not that odd that we have a snowstorm in February, but it is kind of odd because, exactly one year ago today we had a huge blizzard. There are some pictures from it
here
. Do you want to know how i remember this? Well, yesterday was my one year blog-o-versery! I have much more to say about the topic, but that will be saved for a seperate post.