Guess what? I finally got to wear my moccasins today! My obsession with them deserves a whole post on their own!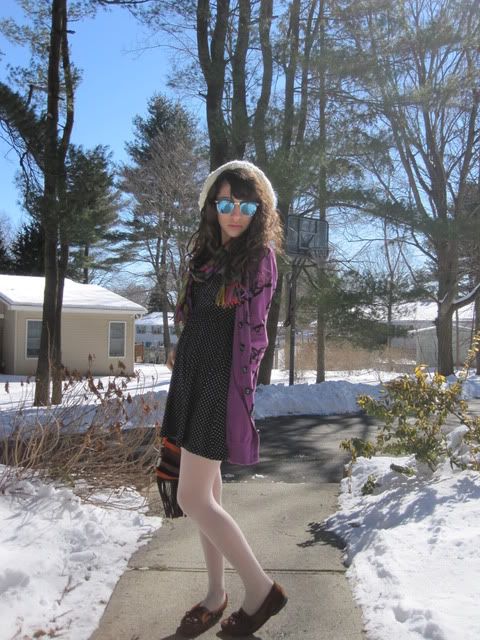 Really my trusty 'ol Minnetonka moccasins were my first stand to individuality. About three years ago, you wouldn't recognize me. I'd come to school wearing Sweatpants, and abercrombie tee shirt, but something that was still there, moccasins. I wore them pretty much every single day. Not one comment, no one noticed, but I didn't mind because it made me happy. Then about a year later, I came to school wearing my moccasins (shocker) someone commented about how "super-cute" they were. I thanked them in utter confusion. Then I started to meet other people wearing minnetonka's. There was the explanation, they were becoming popular. I try not to let it upset me, one of my favorite parts about the minnetonka's was how unique they were. At this moment in time, not many people are seen wearing their moccasins, but they do have their fringe boots which are minnetonka brand. As soon as it gets warmer out though, I'm sure people will tuck their Uggs into the backs of their closet's for the spring and summer, then start wearing those moccasins. I'll still wear mine pretty much everyday, but so will everyone else.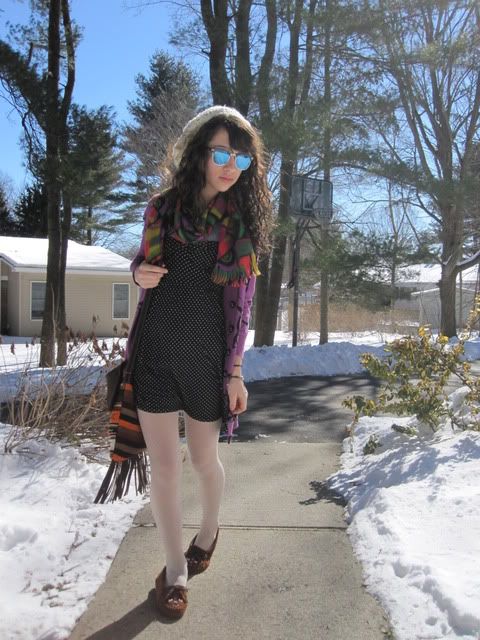 I mean, I know I didn't start Minnetonka's, but it's just something I'd always loved for just no particular reason, not because they were popular, or trendy. Since I've worn them for so long, I still think of it as other people copying me (sounds very self-centered, I know) . Looking back on it now, ever since I was little I've always hated people copying me. Whenever we used to do projects and I'd try and think of the most unique thing possible, then someone else would do it, it would always upset me. They say that copying is the best form of flattery, but it most cases I just think, why would you want to copy someone else, wouldn't you want to be an individual.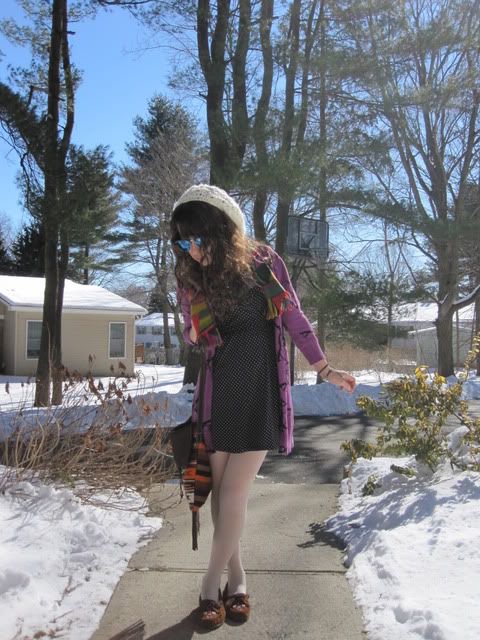 **Don't I just looked thrilled in these photos?

You can't really expect people not to copy eachother though, it's just human nature. No matter how much I hate it, I find myself copying other people all the time, that's what got me where I am now. I guess you just have to take it and run with it, and just make it your own. No matter how tacky that may sound.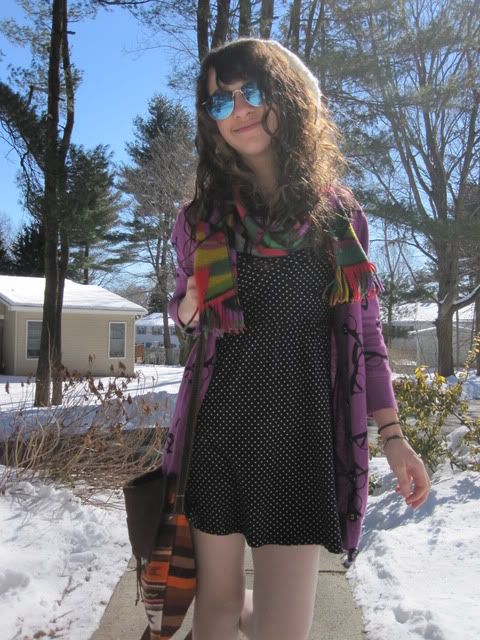 Now there's a smile! In this post, this is a complete opposite direction from where I originally intended to go. I was just thinking about starting off with the click clacking, when you walk these specific moccasions make a click clacking noise, almost like heels. My old one's didn't do that though. I had to stop wearing those probably late August-early Septemeber. They were lovely, but I wore the hell out of those, almost every spring summer, and fall day for about 2 and a half years. Then we decided it was time for a new pair, I loved my old one's, but I love these too. Even if at this point of time I don't wear them that often, they still are my favorite shoes.
/Tights-Marshall's/Dress-Pacsun/Cardigan-Forever21/Bag-Gift/ Scarf-long story/Hat-Claires/Sunglasses- Panama Jack/