Guess what? We have a snow day today! I thought it was just going to be a delay!
This is my only photo of the day that turned out with decent color. I actually have another one, but it's slightly blurry therefore I decided not to post it. The rest are edited intensely if you can tell.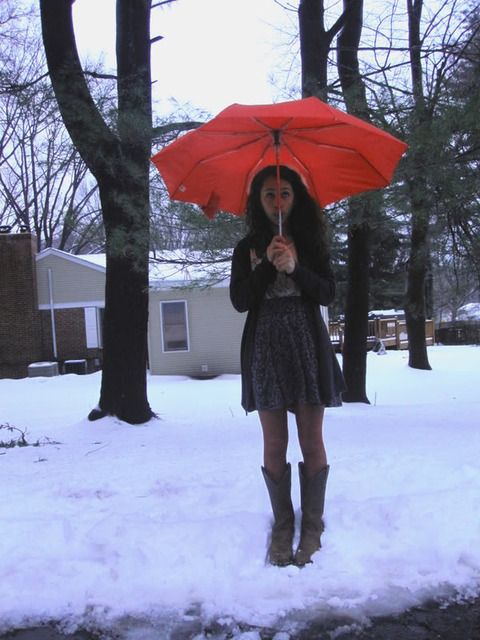 Anyway this is the thing I have been meaning to post for exactly a week now. One of my favorites in quite a while. Originally with my
procrastinating
talents, I wasn't going to take pictures. Then at about 4:30, I was thinking about how I should have taken pictures today, but it was to dark out to take them now. I then glanced to my left and saw it was still kind of light outside. Odd how you barely notice the days getting longer. I observed it about a week ago that it was not pitch-black out yet and was shocked. Now it's light enough to take pictures at 4:30. Weird, huh?
It's also kind of odd to think that certain parts of the world are getting full hours of day-light, or it gets dark at
about
8:00! I can't even imagine it getting dark at 8'0'clock at this point. Though I have seen it before, as a matter of fact, it was almost full light out!
Wow, I've talked about the weather and the seasons. Thrilling.
I kind of liked the effect on this one, + I didn't have to have to fix the color again!
Well, there ya go! I'm all caught up (I just jinxed it). I'm sure I've missed quite a few others during the past week, but I'd rather not have to put on a bunch of different outfits just to take pictures again, or
at least
for a little while.
I'll see you all tomorrow!
skirt, shirt, and tights- Forever21
Boots- Vintage/Mom's
Cardigan-Mom's
Hat-Claires