I had a pretty good topic to discuss here today, but alas, I forgot! Maybe I'll remember some other time. Which will likely be in about 10 minutes when I'm off the computer. We have another snowday today, thats our last one for this year without having days taken off breaks and things. We probably will have a few more days off though.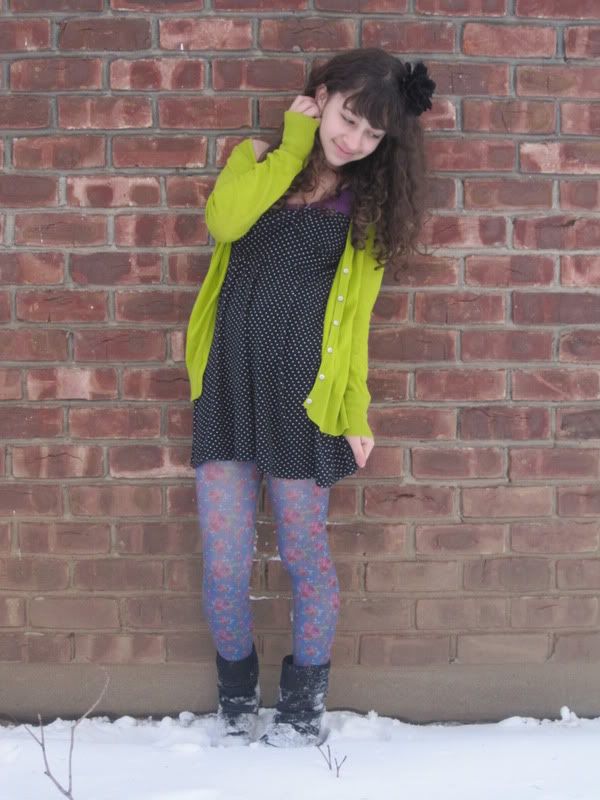 I'm so ready for spring, I love winter, it's my favorite season, but I'm dreaming of my minnetonkas which I must say are frustrating me because I can't wear them in the snow. Normally I'd do it anyway, but I'd rather not have about a foot and a half of snow invading my legs with just tights on. Often though, I put tights under my leggings. I don't see how people wear
just
tights it's so cold! Actually, I've been skipping doing that lately, it's such a pain. I mean it is warm, but I just don't have the right color to wear them under my cut-out tights or my lighter colored ones.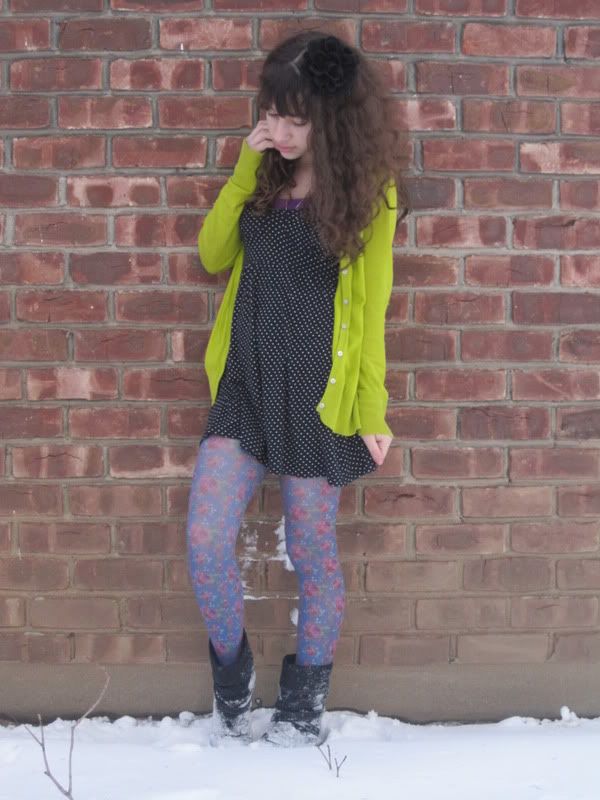 For those who may or may not have noticed, do you remember this outfit? I wore it all the way back in
August
, featured it in my
Top 10 of '10
post as one of my favorite outfits of 2010, yet I had never worn it out of the house. I was planning on wearing it on my birthday (but there is no school that day!) so I just decieded to wear it now. Once again may I mention how moccasins deprived I am feeling. I couldn't wear them on Monday(when these were taken). So I'm sure you'll be seeing a lot of them during the spring!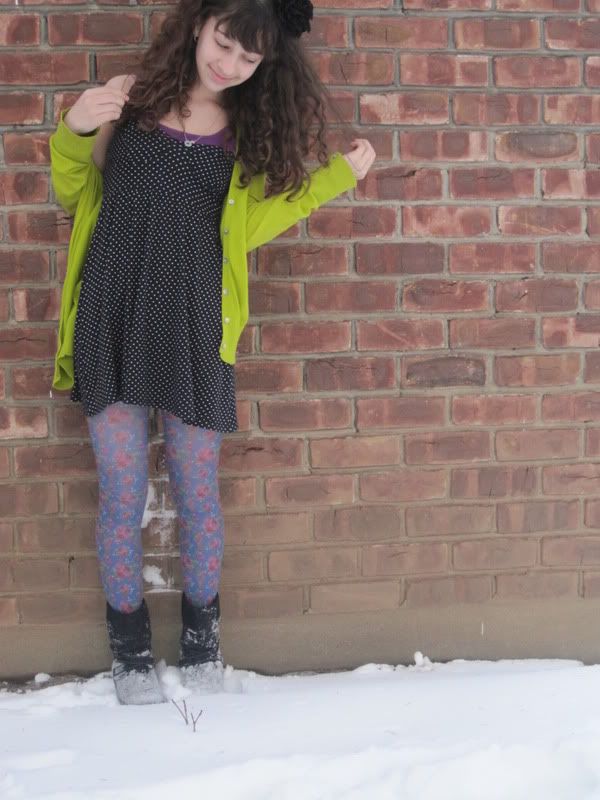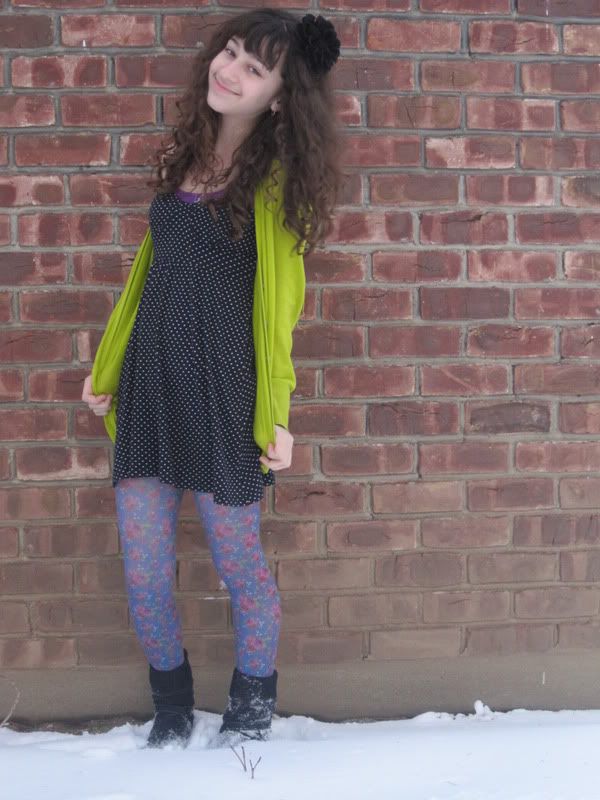 I switched my part back last night and pushed my bangs slightly to the side so you really couldn't see them. It felt much better. This may sound tacky but I felt like "me" again. Wow, that did sound really tacky. I'm suprised I said it! Normally I can't stand sappy things like such!
Boots-Payless
Tights-Mandee's
Dress-Pacsun
Cardigan-Old Navy
Hair-clip-H&M