These photos were taken on Sunday. I think I'll re-wear this outfit on Thursday. I always have so many problems taking photos on Thursdays because it always dark by the time I get home.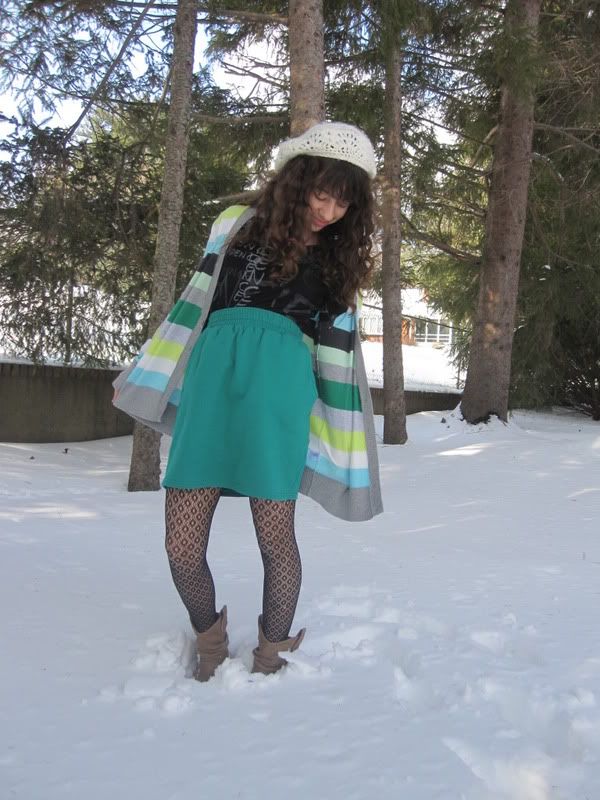 The snow is so deep! I was taking pictures in the most shallowly snowed part of the yard (under all of the trees) and it was over my ankles! The snow is just so high! Actually I was wearing a heel, so it would probably somewhere around my mid-calf or so. And I snowed about 6 inches today and it's supposed to snow 7-11 inches within the next day or so.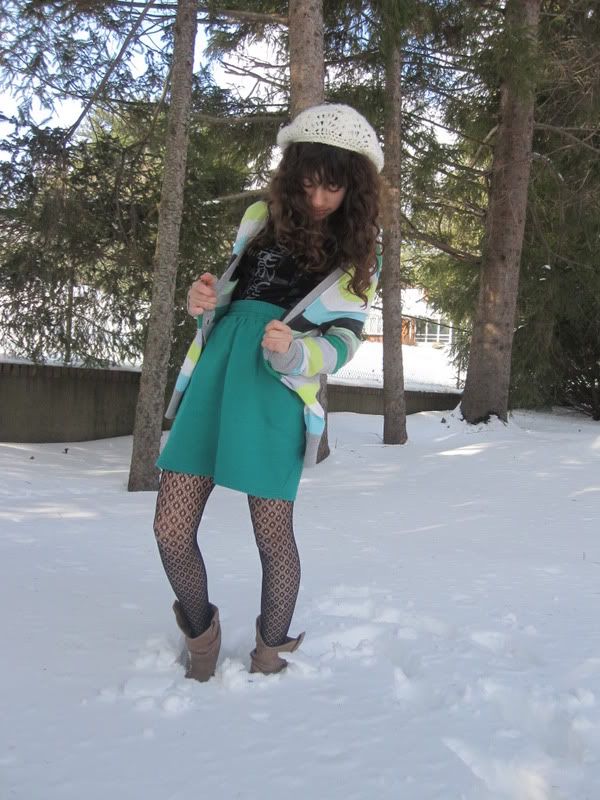 I tend to talk about the weather a lot on this blog. Really it's such a huge part of our lives, especially what you wear, so on a style blog, how can we not talk about it? I actually find it kind of fasinating even though it has a reputation of being dull. I like how unpredictable it is. We've unlocked so many secrets and have so many mysteries to discover, but why not leave some alone, why do we have to know everything?