Lately I've been listening to Zooey D. all the time. I would highly recommend it. Her voice is beautiful, and her music videos are perfectly retro. She is one of the people that inspired me to get bangs. Actually, about a month ago, I said I was going to grow them out, but I don't think I will. Will I do a full on bang? No. I think I'l jus make it a sidebang. I pulled them back the other day and I looked so odd! It's amazing how easily we adjust to changes, though that one is a rather small one.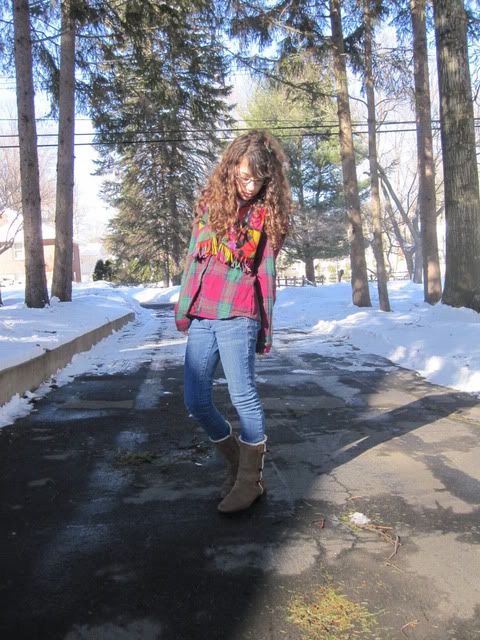 Sorry about the weird lighting, went out to take pictures at 2:45 -ish. All the light was being blocked by the trees, oh shucks, maybe next time.
Shirt- Hand Me Down/Jeans- Delia's/Boots- Canadians/Scarf-?