Happy Valentines Day Everyone!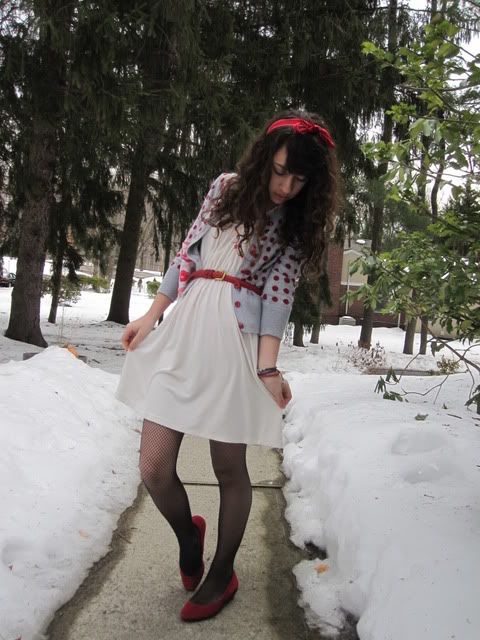 I like Valentines day. Not because of couples and love, I can't really relate to it. This may sound kind of ridiculous... But, I love dressing for the theme days! I love seeing other people dress for it too! It's so hilarious, and perfectly tacky! I really think that about things like St. Patty's day, I'll probably forget about it this year (I did last year too! But luckly I happened to wear green last year!).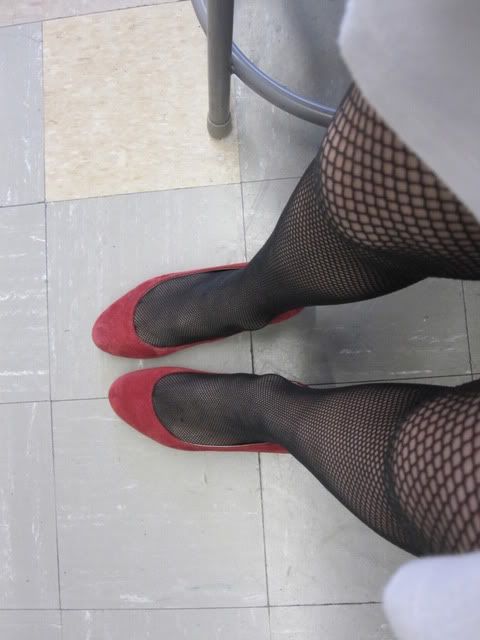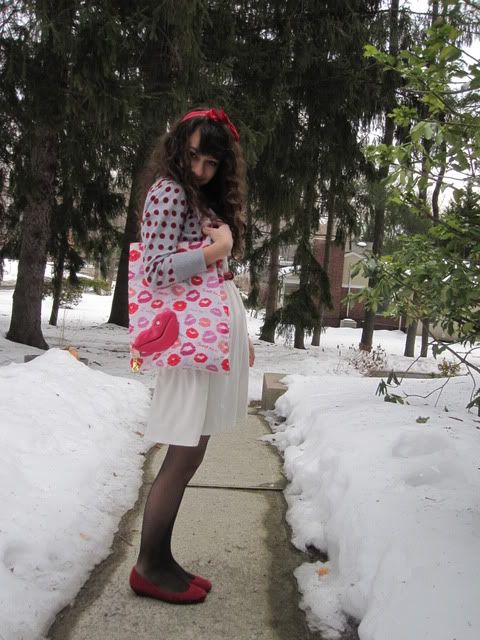 Today I decided it was necessary for me to wear my theme bag in honor of the occasion. Little kisses all over it!
*Blooper!

I've been meaning to do a shoot in the snow with this umbrella! Why not Valentines day?
Dress- From a friend
Tights-Lord& Taylor
Bow- Ribbon, no literally a ribbon.
Shoes-Target
Cardigan-Forever21