AM I the only blogger that shops at places such as TJMaxx and Marshall's? I don't necessarily mind it, it's just something I've noticed. Most bloggers are all about getting a great bargin and buying things on sale etc. I think maybe they're underated, maybe they're known as slob stores who knows? Everynow and then someone will ask me where I got somethings, lets say I say marshall's. They look shocked. Is it really that shocking? They have amazing shoes, flannels, leggings, and best of all tights! So why do they seem to have a bad repuatation? It's a mystery to me!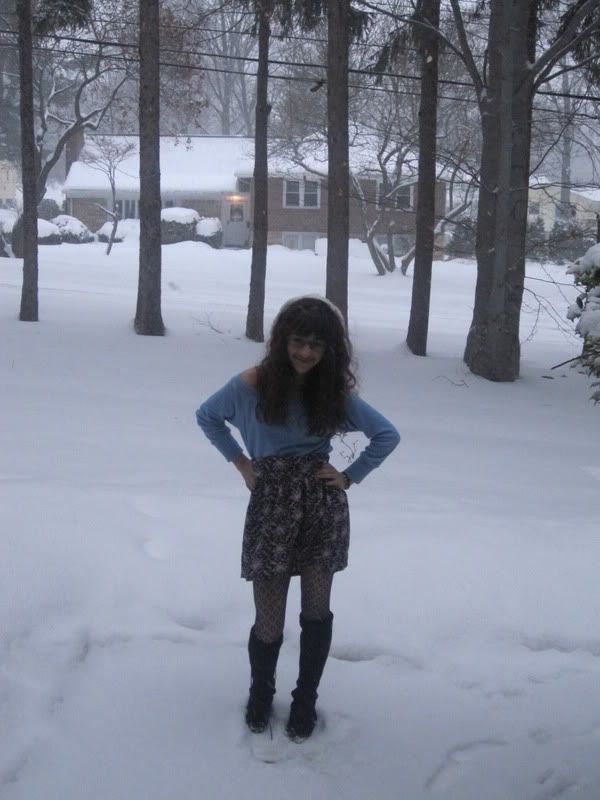 I was so cold out when I took these pictures on Thursday. I had to be extra careful because nothing was swept or shoveled yet. My hat fell off a few times, and some snow got on my camera even though it was on the front porch! And I almost fell flat on my face! I was walking by to where I was posing, thinking "after this, I'm going to go inside" then I slipped and fell! I supported myself by my hand and it was freezing. I agreed to go inside after that.
I know, thrilling! What a life!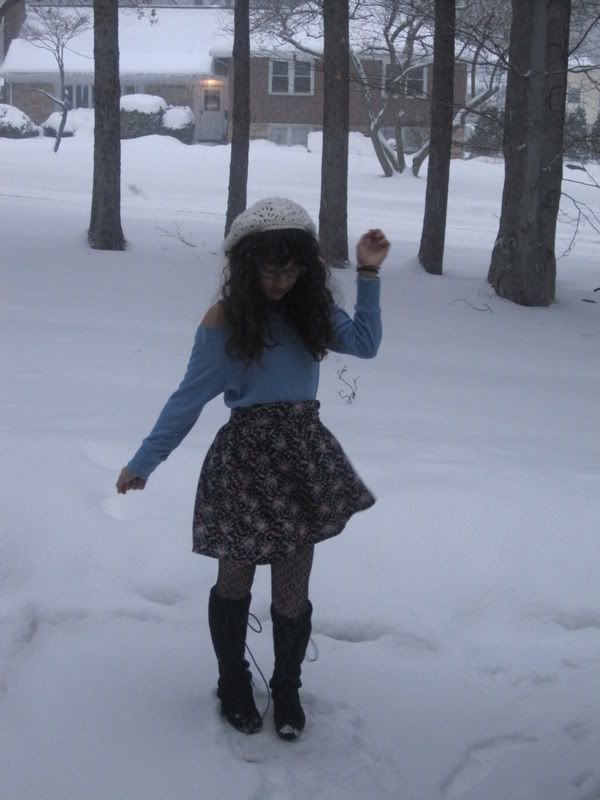 Finally got some movement in my skirt in photos!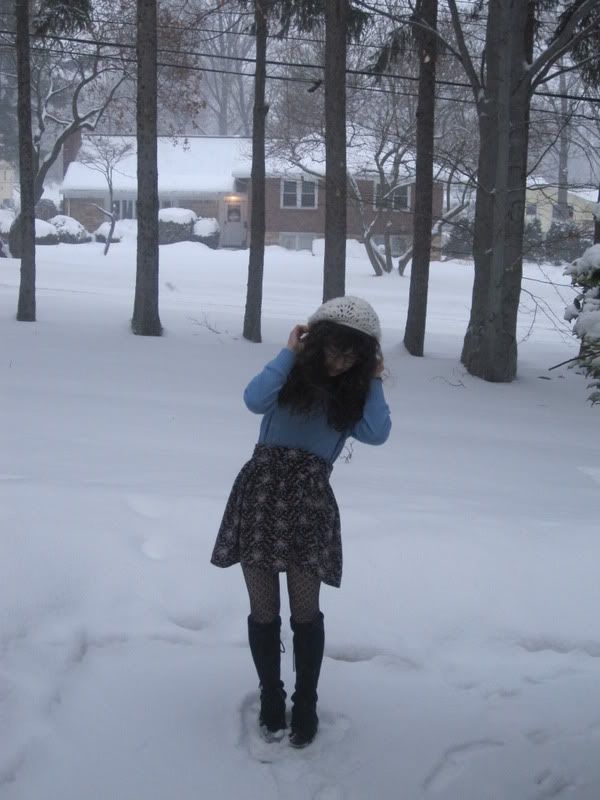 Skirt-TJMaxx/Boots-Minnetonka/Top-Delia's/Hat-Claires/Tights-Payless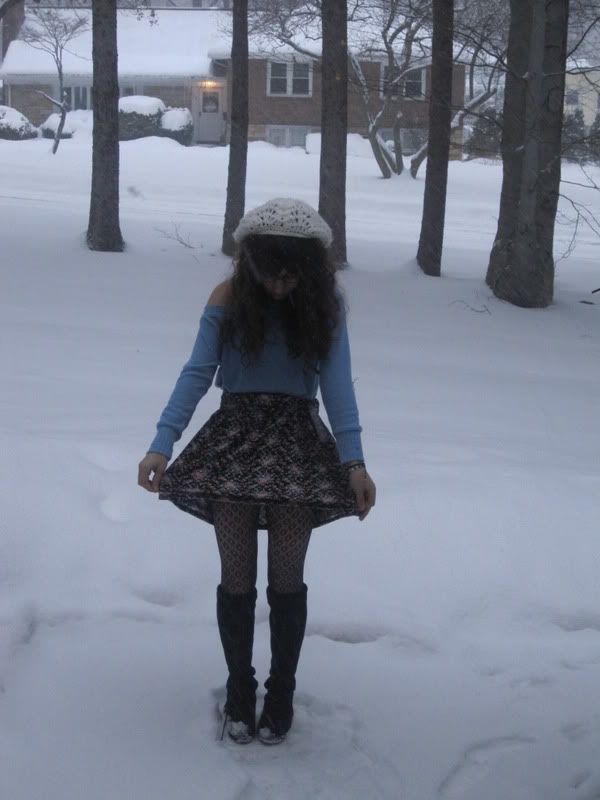 It's been a while since I've worn this skirt. Maybe I'm wearing because I'm intensely coveting a floral skirt and dress lately. But it's still the middle of the winter, and I have way too many clothes!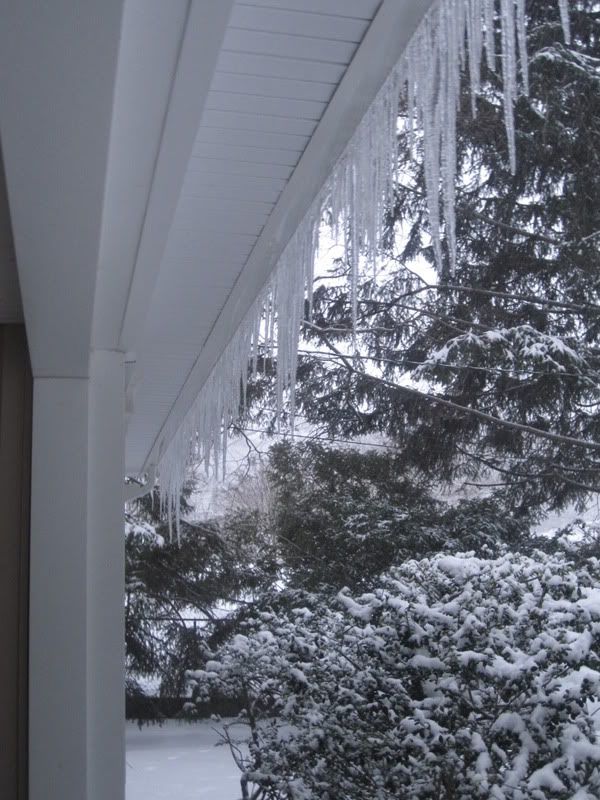 Ah! And check out these huge icicles in front of my house! They're probably 3 or 4 feet long!
January 28 is … National Kazoo Day, Clash Day, Rattle Snake Round-Up Day
January 29 is … National Cornchip Day
January 30 is … Escape Day