By Golly! I can't believe I'm saying this but, I'm wearing
pink.
I dress a lot more feminine then I used to, I wear skirts, dresses, tights and I'm starting to love colors like fuchsia. But pink, is way out of my realm of taste. Actually, a friend of mine made me get these jeans, normally I'd object becuase I don't just buy to buy, but they were $7 from H&M, one of my favorite places!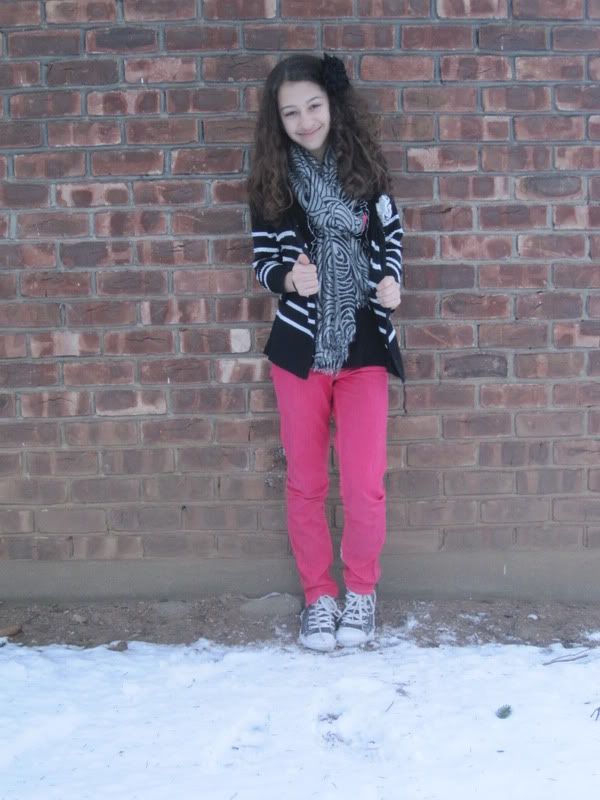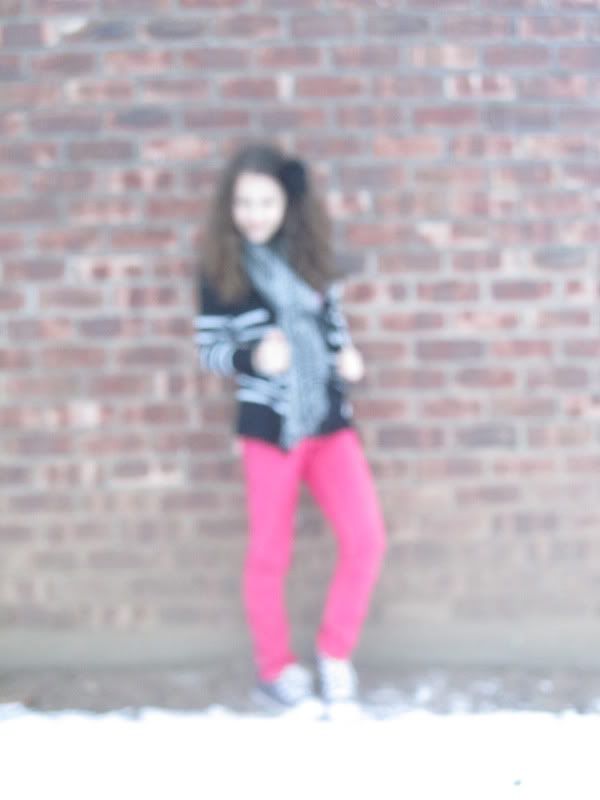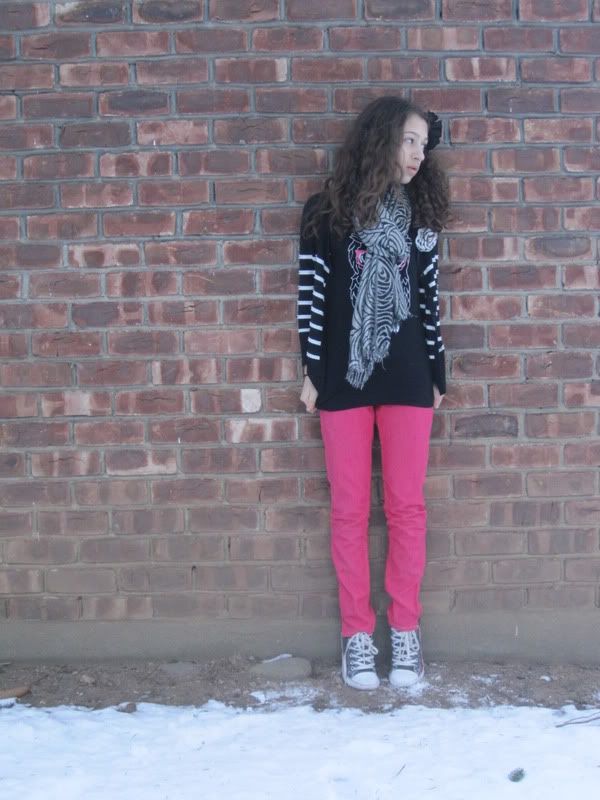 Back to an old photo location, I came here just about everyday from late August to early October. Then one day, my photos did not come out very well, and I just never ended up going back, maybe I'll start going out back more often. Yet again, who knows?
Shoes-Converse
Jeans-H&M
Tee-Delia's
Scarf- Lord&Taylor
Cardigan-TJMaxx
Clip-H&M