Ah! It's so cold out here! I am a winter personat heart, but I'm ready for it to get a tad warmer, we've already had about 7 snowstorms.Well, it's been about 3 or 4 days since I've last posted and I have a lot to catch up on, maybe I"ll do theme of the week this morning. A day or two late. Again.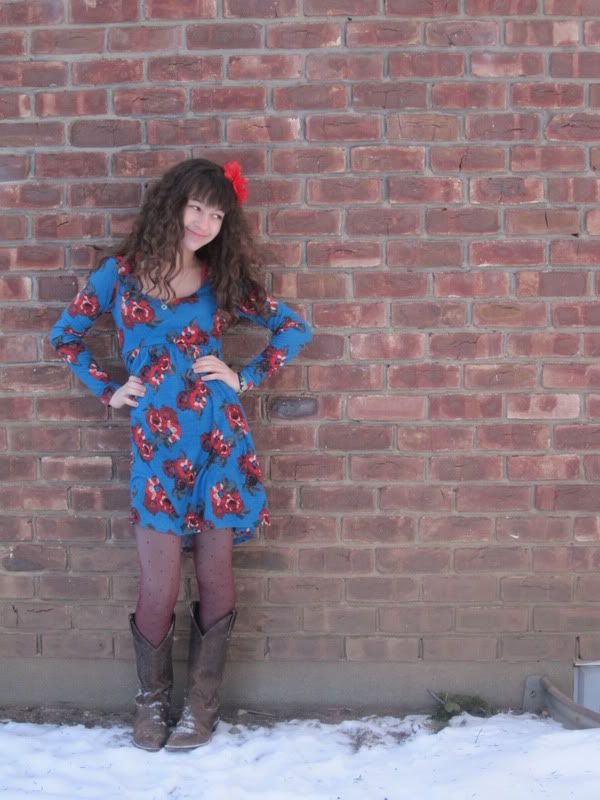 And, I have a topic to discuss, not a rant, it's merely a question. Am I the only blogger that shops at TJMaxx or Marshall's? I mean most bloggers are all about getting bargains, and thrift shopping and things like that, so it just seems kind of supprising to me.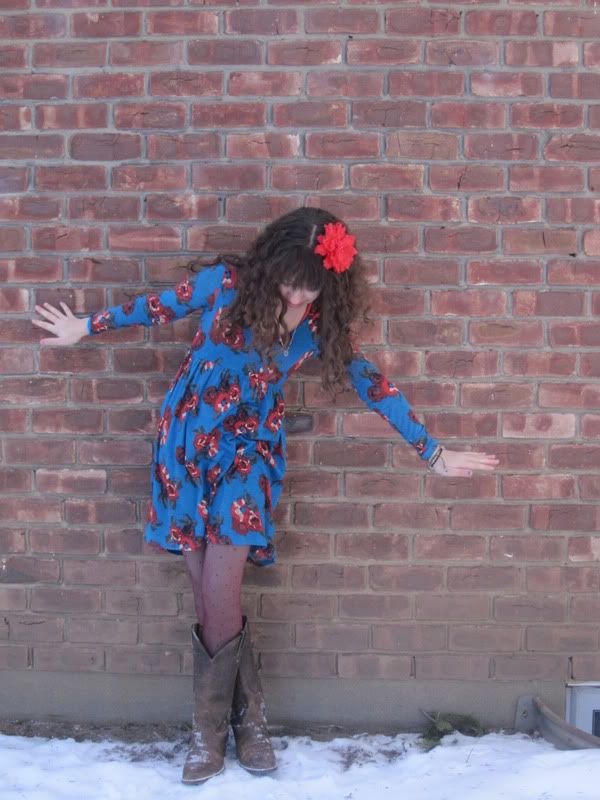 I thought it would be pretty easy coming up with a theme of the week, but it's been very difficult. I mean, I have a few ideas, but I'd rather use them when I'm actually in the mood to use them. Last week was easy, I was obsessed with interior decoration last week, I'm still kind of in that phase if you will. I don't know what I'll do. Hopefully something interesting.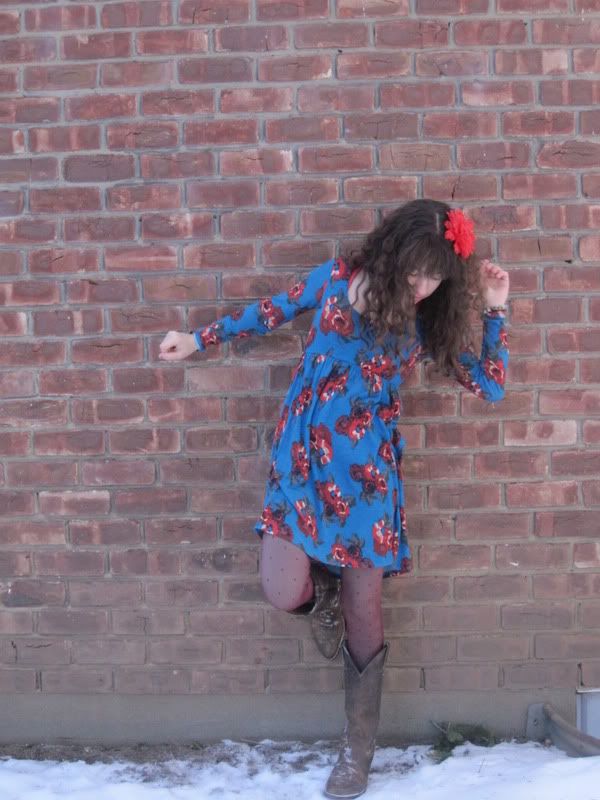 I think I was dancing in that last picture! Hehe! Oh, the adventures of blogging! I got almost no good shots that day (these were taken on Monday) and if I got any medeokre ones, I must have deleted all of them. I should really stop deleting all of them, they might be fun th look back on soneday.
Boots- Mom's/Vintage
Tights and Dress-Forever21
Flower-Walgreens (I know, right? I never knew! But they have very cute hair things!)
January 22 is … National Answer Your Cat's Question Day and National Blonde Brownie Day
January 23 is … National Handwriting Day, National Pie Day, and Measure Your Feet Day
January 24 is … Eskimo Pie Patent Day
January 25 is … Opposite Day
January 26 is … Australia Day
January 27 is … Punch the Clock Day and Thomas Crapper Day More Info on Thomas Crapper Day