Midterms this week, please excuse me if there is a lack of posting this week. I have four midterms to take. Wish me luck! I'll post when I can!
First outfit styled with my bangs. Is it tres chic? Well, I'm not so sure about that, but I'm kind of digging them. I kind of feel like a cross between Delightfully Tacky, Zooey D., and Katy Perry! Ah amazing! I love all of their styles! I love how quirky they all are, and they each just have their own
thing
!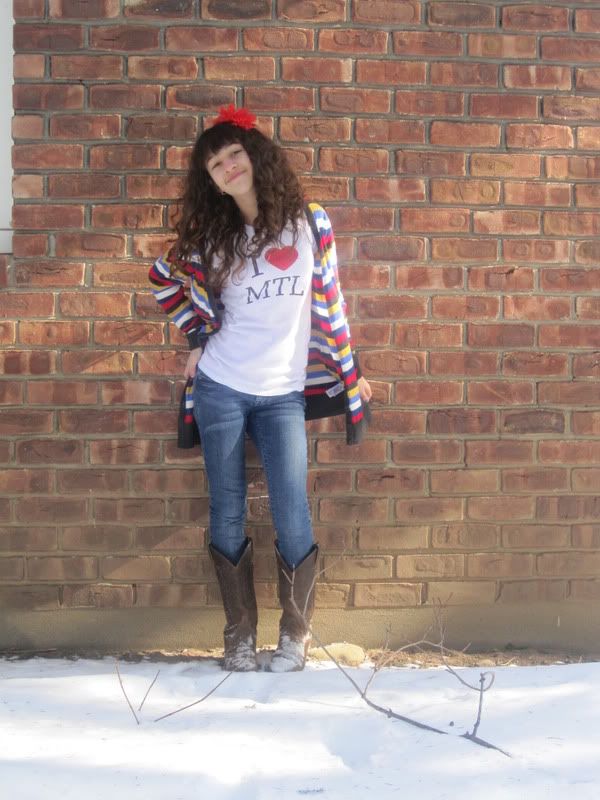 I'm still not sure about them yet, I think I like them so far, they add a little extra umph! I aquired a straightener today, it's lime green on the inside! And it's pretty useful. Though I still maybe have to blow dry my bangs if they're not dry by the time I want to straighten them, but I guess we'll see!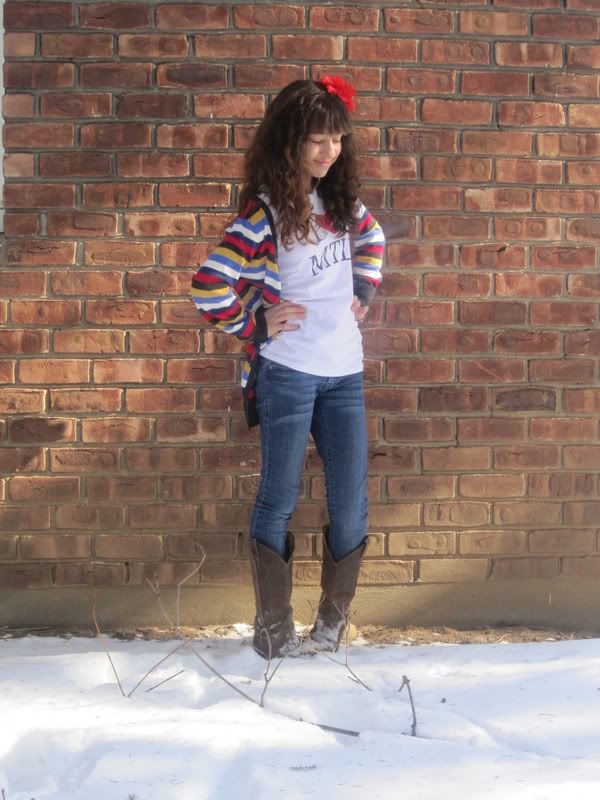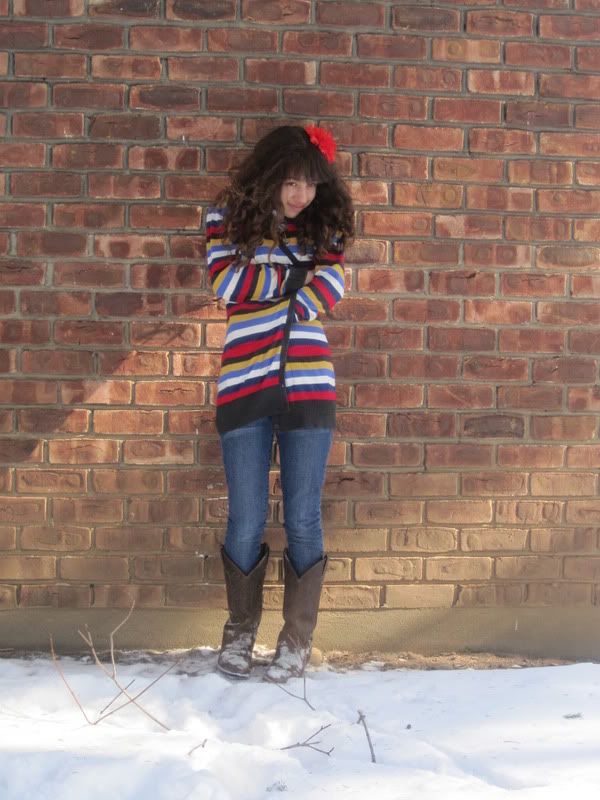 I was so cold out! I, mean it's been a pretty cold and snowy winter, but it was frigid!And my nose got all red! :D
Good night everyone and I'll see you tomorrow!(possibly)
Tee- Montreal (thats what it say's if your wondering!)
Hairclip-Walgreens (They have suprisingly amazing hair clips and things, I usually go to H&M or CVS for stuff like that, but I highly recommend it!)