I've currently been watching a this one girl of rants on youtube. Some people get mad if she rags on you opinion, but all of her points are so true! I haven't posted anything about her yet, but she recently posted a rant about Will Smith. I immediatly clicked the video. She ranted about how Willow Smith mentions her haters and how she whips her hair to brush them away (no pun intended) . It's ridiculous, she has no haters! She is 11, and she is dressing like she is 25. And her brother. He is supposed to be proclaimed as a "great rapper, and a huge talent", I heard he wasn't very good in the Karate Kid, I still haven't seen it, the origanal was too good and I know it wouldn't live up to first one!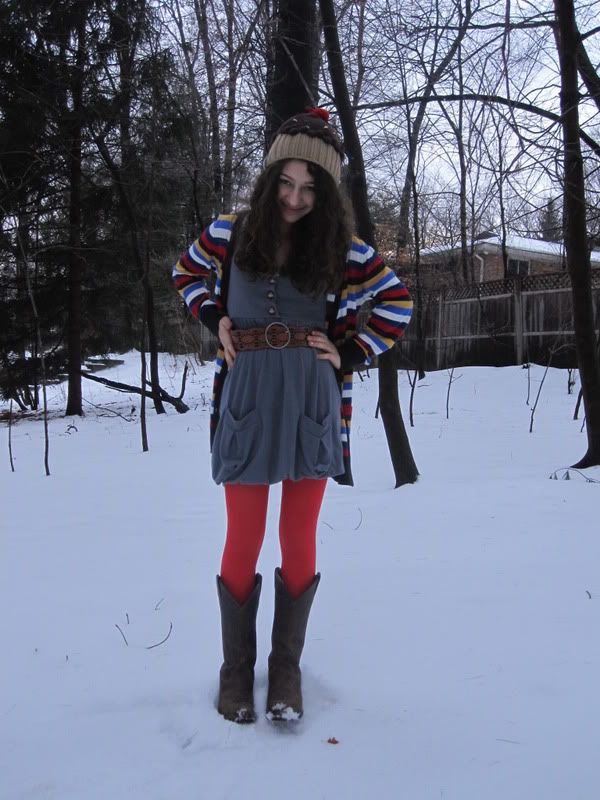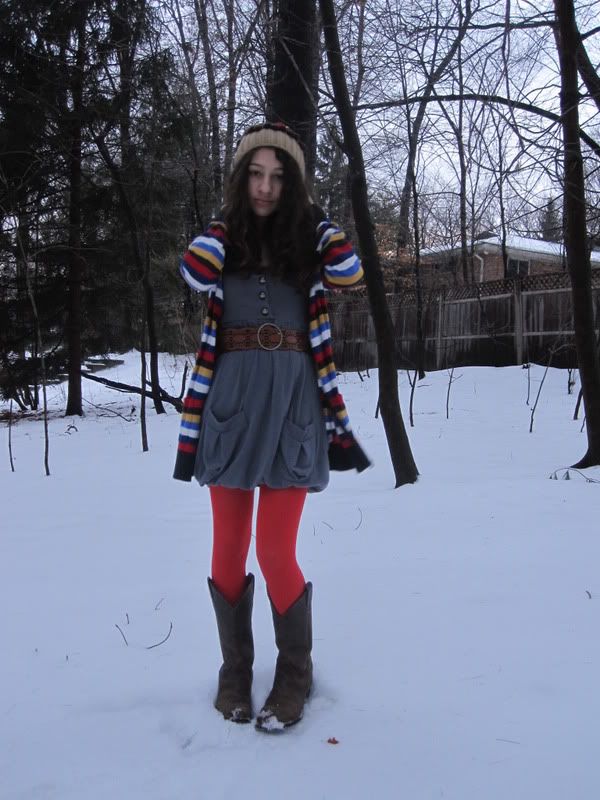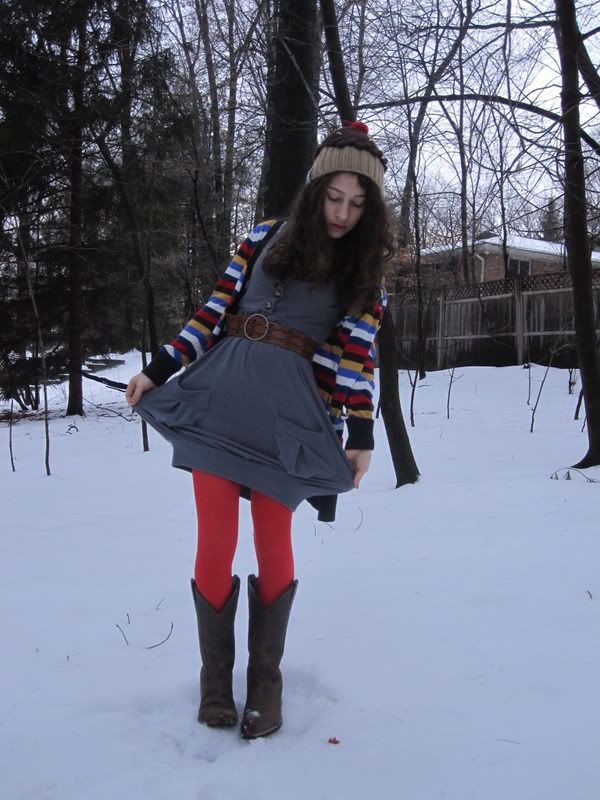 I finally found a way to style my cupcake hat! I was so excited! Only one print today, I feel it's busy enough to balance the whole outfit. What do you think?
Well, I'll see you later!
Boots-Target
Dress-Hand Me Down
Tights-Mandee
Cardigan-Forever 21