Good morning everyone! Finally it's Saturday and I can catch up on my posts (will I ever stop saying that?). Though I thought midterms would be over by now, we had a delay on Thursday therefore, my math midterm is Monday, so I don't think i will post tomorrow, but you never know!
I'm still adjusting to my new bangs, still not sure about them, though it's been a week already! They look amazing with hair clips headbands and hats. But I kind of miss my side part, it's weird having the same amount of hair on both sides of my head, and I haven't quite worked out how much mousse, and or gel to put in yet. I guess I'll figure it out though. I do kind of wish I made them a tad thicker. I suggested it to the person who cuts my hair (I wasn't allowed to cut them myself) and they said it would not be smart to make them thick, but in reality, I think they would be easier to straighten. These things just won't stay straight! Well, it might just be my lack of patience kicking in, but I don't see how people do that to their full head
everyday
!
Booties-Minnetonka/Jeans-Delia's/Top and Cardigan- Hand Me Down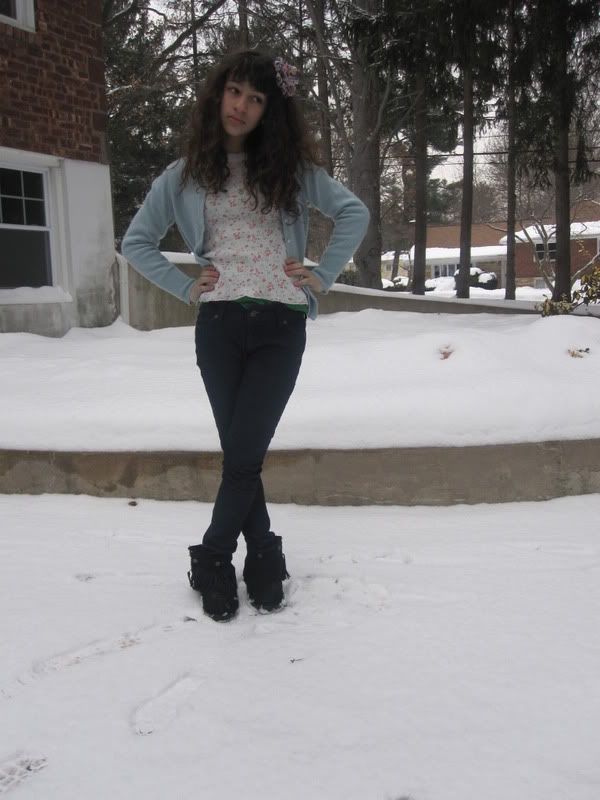 A very cute little hair clip I acquired from H&M a couple of weeks ago!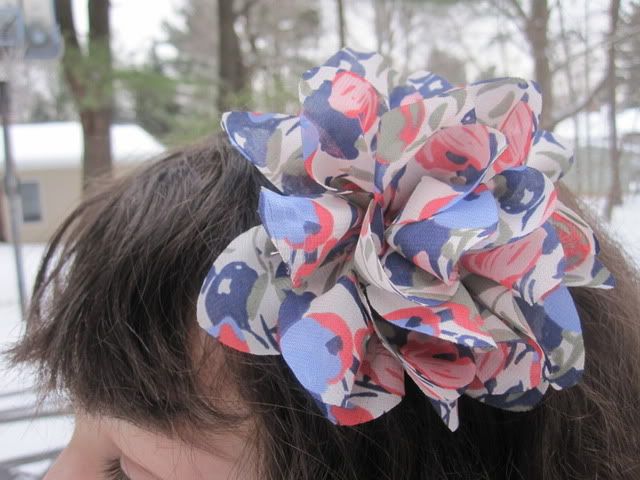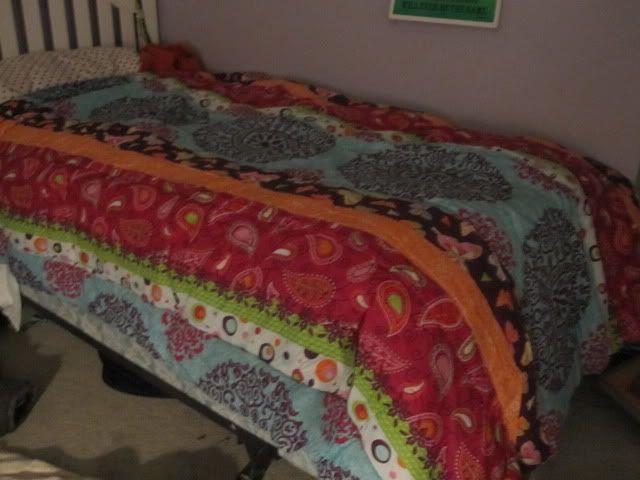 I am currently in the process/obsession of redoing my room. I ordered some bedding from Target last week and here it is! It's very 60's/70's
Feelin' Groovy
. Might be a bit too pink and purple, maybe even a bit baby-ish. I haven't decided yet. Any thoughts?
Jeans-Delia's/Cardigan and Top-Hand Me Down/Booties-Minnetonka/Clip-Hair clip