Outfit post. I kind of feel like the outfit posts are getting kind of repetitive. I think I want to mix it up a little bit... maybe do some features...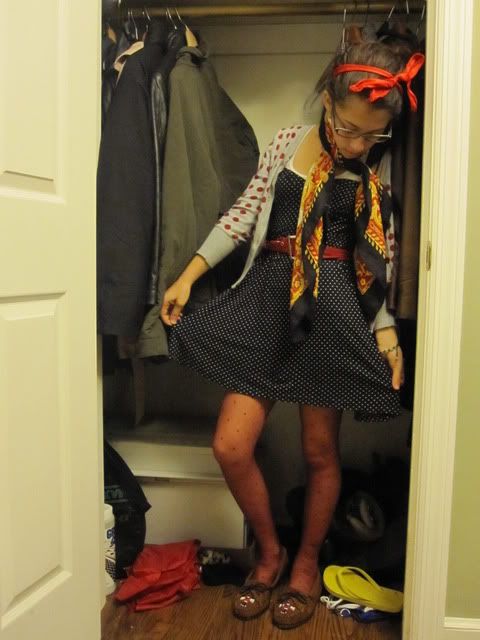 Shoes- Minnetonka
Tights-Forever 21
Dress-Pacsun
Scarf- Vintage
Cardigan-F21
A tumblr! Been in a really "inspiration" mood latley.
http://whatawonderfulweardrobe.tumblr.com/
And does anybody know how to make a link just a word? Quite curious seen it on a few blogs... Been posting a lot of links latley.
Anyway visit if you please (thats what I sound like on chictopia)
Enjoy!