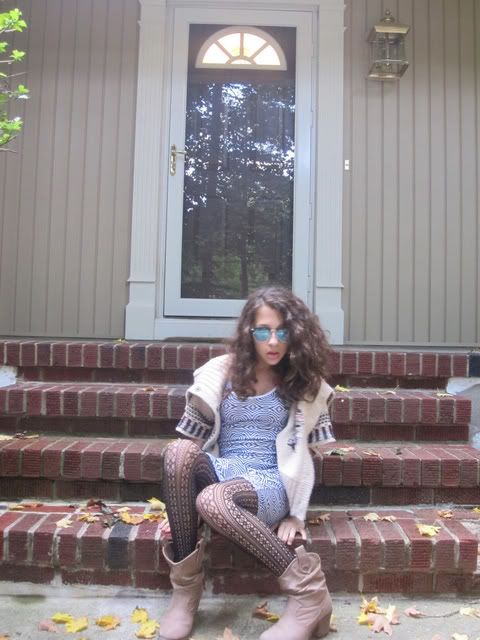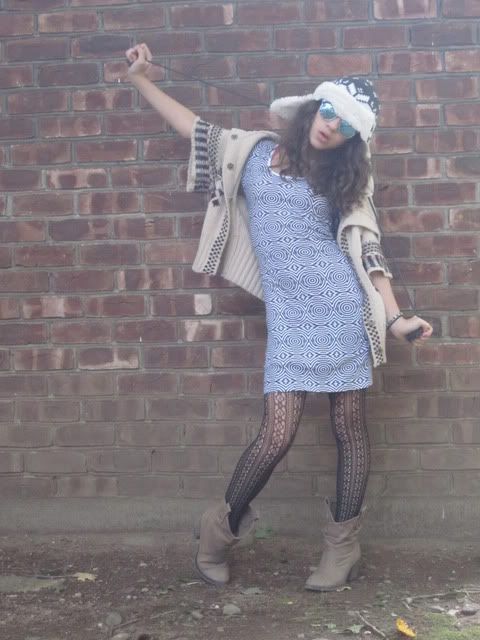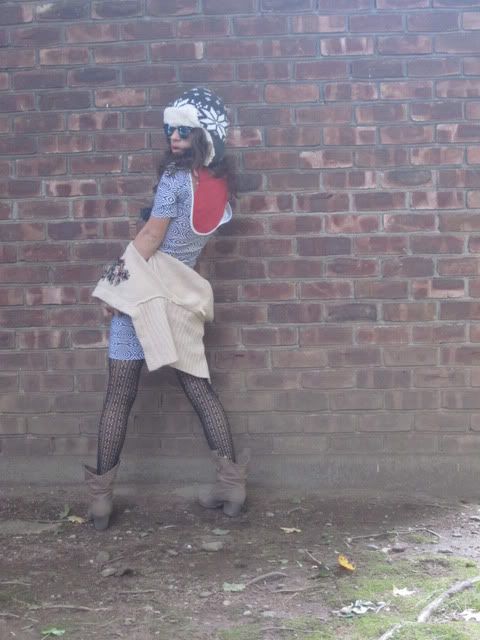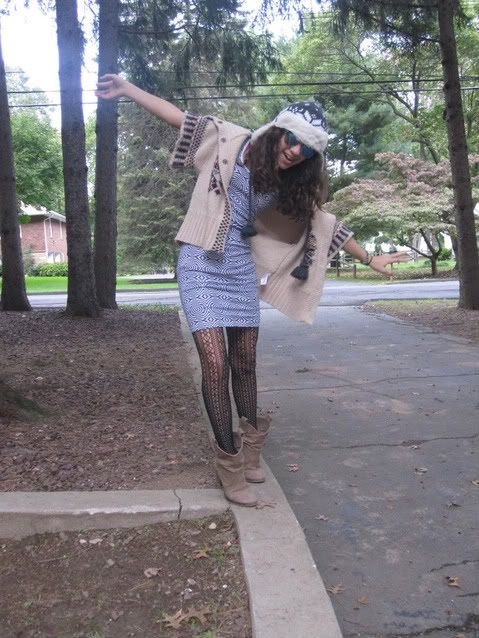 I'm sooo diggin' this look. Kind of quirky with all off the different prints. Slightly different colors, tights, cowboy boots, a little bit of a 60's vibe with the sweater (my favorite excpet for the one from my last post). I loved all the photos I got from this day too, i was going to use 5, but one did not want to upload to photobucket so here are my favorite 4.
Hmm didn't realize how blurry this one was from further away. Anyway whatever..
Thank you to melrose for commenting on my last photo.
And in other questions, does anyone here watch project runway? I'm quite curious, Its my absolute favorite show, me and my mom watch it every week.. sooo addicting. This season unlike a few of the recent season I feel as if you can really peg who has the talent. I personally LOVE mondo with a burning passion, when I saw him on project rungay (check my blog roll) I almost skipped his page, there was nothing extremly remoarkable about him, except for the way he was dressed. And I had already gone through many of the others. But I guess I was wrong! He is amazing he evokes everything I love about fashion. Quirkyness, color, print-miking, interest, fun, headbeands, bows! Ughhh its sooo amazing, I really do suggest you check out project rungay and see his collection during the top 4(that is how sure I am he is going to make it!) it has POLKA DOTS! Amazingness. Anyway see ya again in a few (this was from wednesday!). go the rest of the week to post..
/Sweater:F21/Hat:Aeropostale outlet/Dress: American Apparel/ Tights: Mandees i think?/ Boots: Rocketdog/
*** the different sizes are dug to my new layout***