Listening to Katy perry live... so amazing..
http://www.youtube.com/watch?v=OJSS0VDS0ko
I really suggest you check it out, its my favorite song, and she is actually a star who can sing live. G*d forbid... Really, have you ever seen Foxy__ I mean Miley Cyrus' strippin' song at the kids choice awards. DISGUSTING. One of the reason's I am mentioning this is that I have come to the realization that my blog is just outfit posts. I think I need to branch out just a tad.
Skirt-American Apparel
Shirt- From Hong Kong made in Guatamala
Tights- Forever 21
Sweater- Forever 21
Shoes- Minetonkas
bow- DIY
Today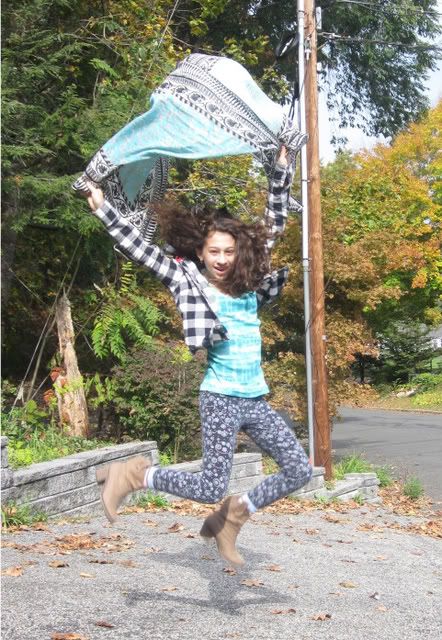 Seventeen style council, entered. This was one of my picks, it was sort of whimsical...
Afterwards I found out I was only supposed to send one picture, instead I sent 3.
Whoops.

Well crossin' my fingers...
Shoes- Rocketdog
Leggings- PJ's shhhh
Tie Dye Tank- Kohls
Scarf- Lord And Taylor
Shirt- Hand Me Down