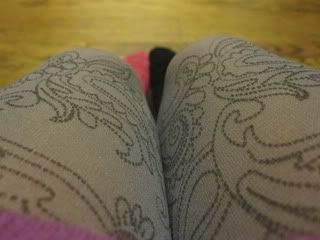 A close up of my tights.
This is the sweater (at the moment a sweaterdress) I think I recently discussed. Loving it... I think I actually have one purple thing in my closet now. I don't know why I don't own any purple. I think its because (sarcasm actually not intended) my room is purple, an ugly faded greyish flowered lavender as a matter of fact. And I guess unconciously it has influenced me not to own to many purple things. I actually think I do own more purple things. Tights in this color, and an eggplant colored blazer. They were both hammy-downs though.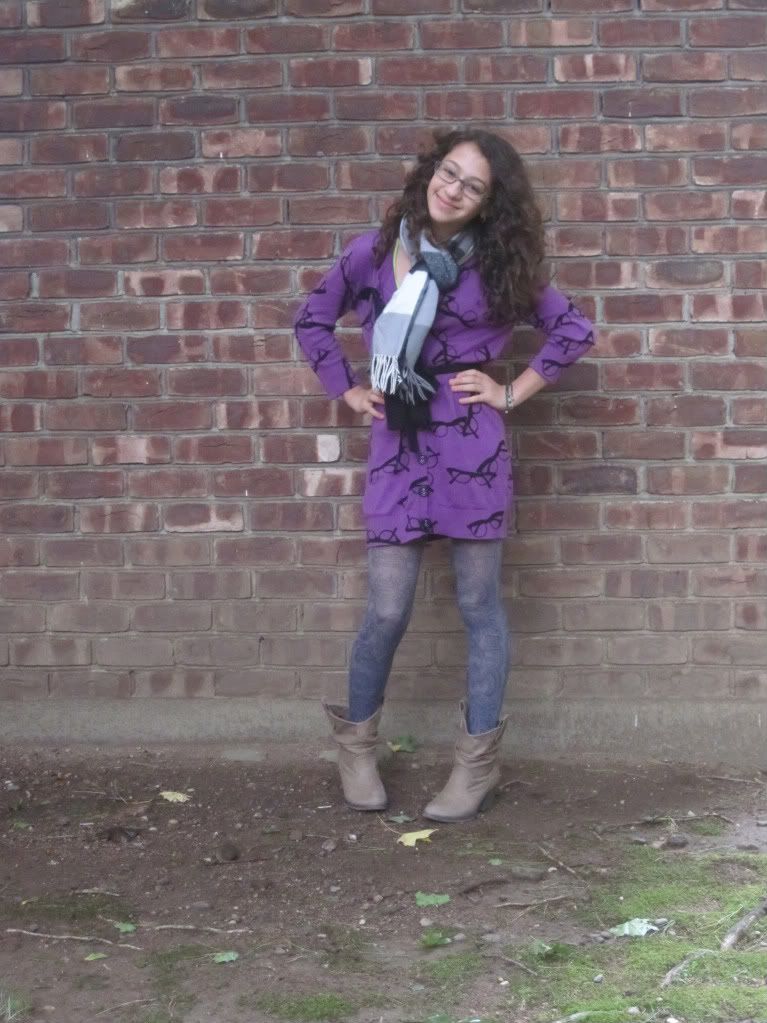 Finally, the cold weather has come. But I wasn't expecting it to be
freezing.
The high of the day today was 55 degrees. My feet were cold from the time I got to school until after lunch. Maybe I will get some fuzzy socks to wearwith those boots. I actually do have fuzzy socks but they are quite uncomfortable with those boots. Hmm... Maybe I will try some flannel socks...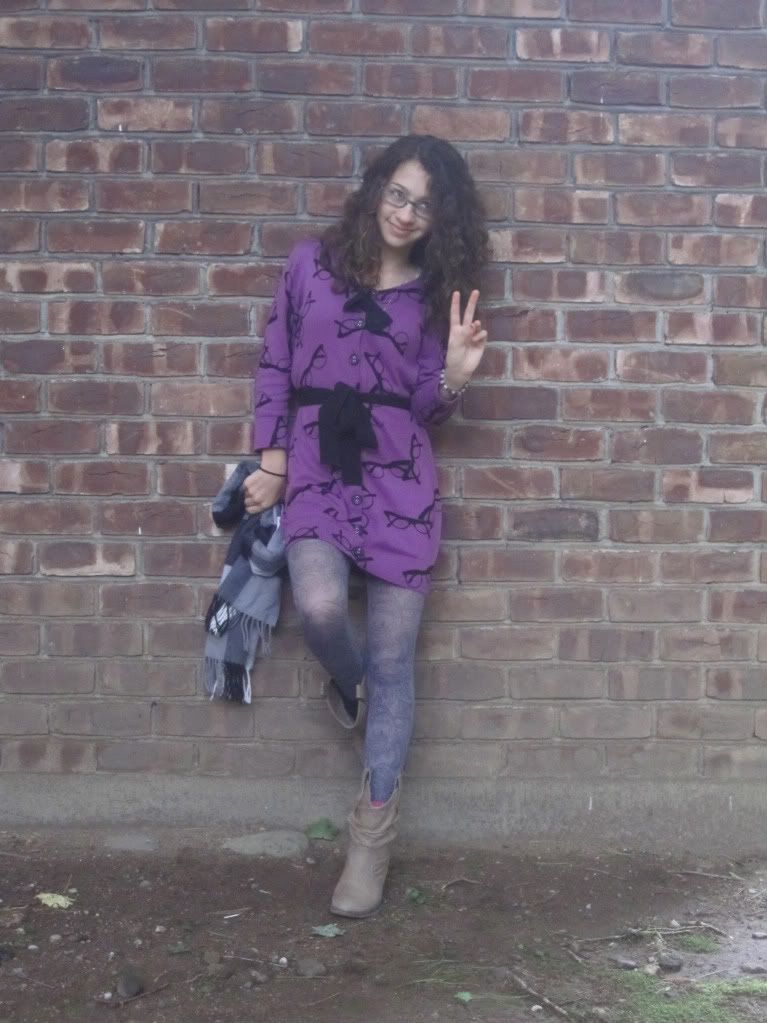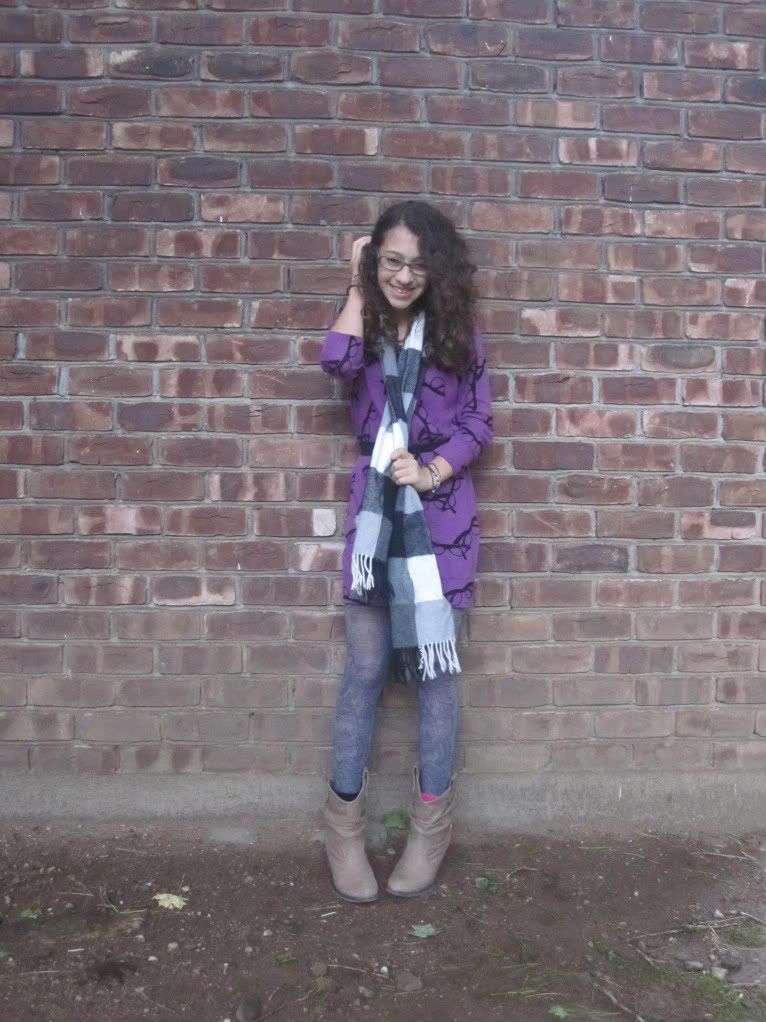 Tehehe:D, if you look real close you can seemy hot pink and black fuzzy socks:D
But really, I thought I was going to get frost bite. Its too bad I can't make some fleece socks, I was just at the fabric store yesterday. Maybe I'll try the flannel I got if I have any extra from my next creation?? Anyway, maybe I will do a post of my fabric today before I go to sleep. No time tomorrow.. busy. I am quite excited about the fabric I got. Lots of patterns and one solid! Not sure what to do first. I was thinking the flannel. But We'll see. Good night everyone!

/Sweater:F21/Tights:F21/Boots:Rocketdog/Scarf:Flea Market/ Green tank undernieth:courtesy of my mothers closet/