Went to Queens today to visit my cousin in Queens. He just moved in, we brought him some old furnerature And luckly a table because I forgot my tripod. Took some pictures while stuff was being moved upstairs.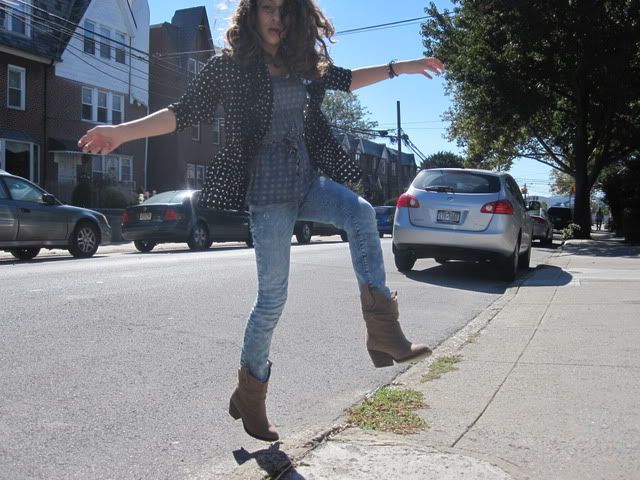 Finally remastered the jumping shot, I'm sure once I do it at home though it will be an epic fail.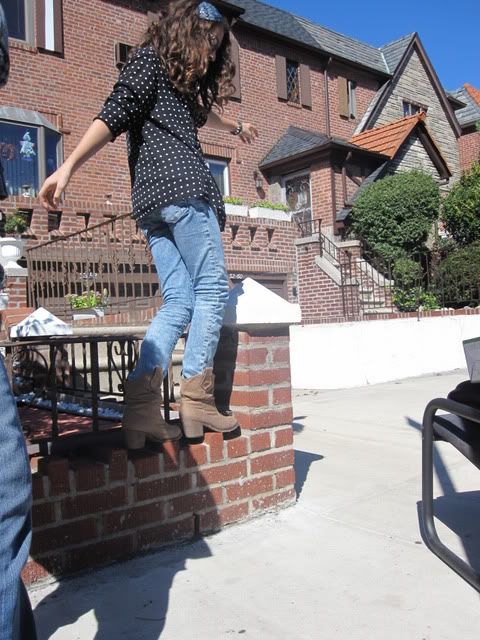 For some reason my mom wouldn't get out of the pictures, but I just caught her jeans.
Had a few more pictures, but my photobucket was not in a good mood today. I am diggin' this outfit today, though I did have something else planned, my mom said "Wear jeans your just going to see your cousin"...sigh.
/Boots:Rocketdog/Jeans:H&M/Shirt:Hammy Down/Shirt: Elle? i think(coutosey of my mom's closet.)/Headband:Icing/
Ps**making a skirt/shirt/dress. Well really just a shirt, and a skirt, and then it will look like a dress. I also have some more fabric, but right now I am working with a blue, and purple, and grey flannel plaid. I was thinking of sewing some of the extra to the back pockets of these jeans...what do you think?