I've had this little skirt in my closet for quite some time now. I've only worn it twice by unhappy coincidence. I never ended up posting the first one because of horrible lighting, I told myself I qould re-take the pictures, but I never got around to it, so here I am, posting pictures from last Wednesday 3/16/11, actually only a day away from when I first wore the skirt 2/15/11! How odd!
February: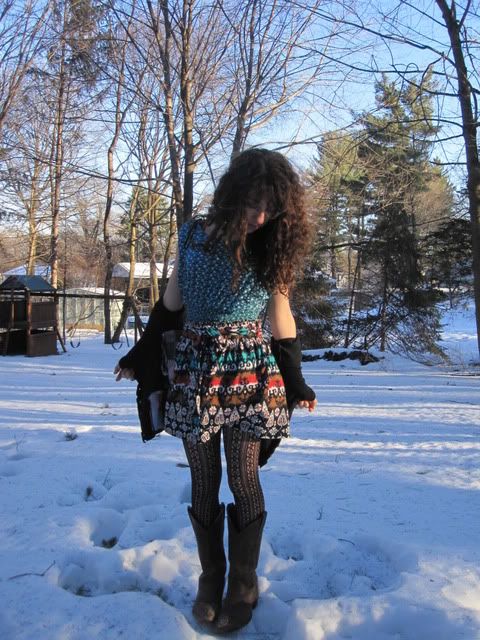 I love being able to figure out what I did at the exact same time a day, a week or a month ago even! This may sound a little ridiculous, but I have one day a year when I figure out what I was doing exactly a year ago before. November 11th, at 9:10 in the morning. A few years ago I was looking at the clock and just decieded spontaneously on this date, and I guess it stuck.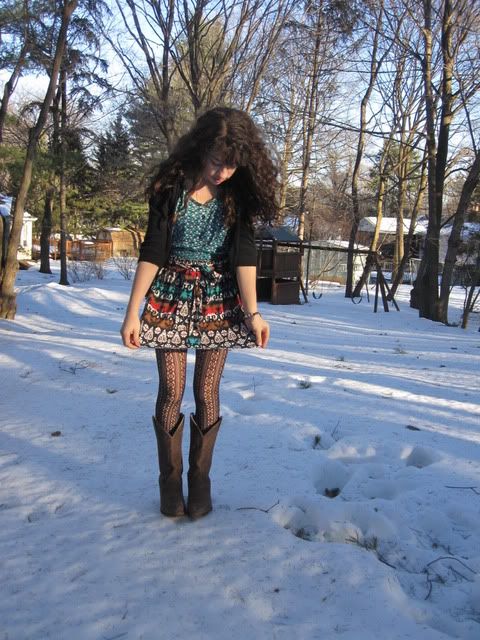 Boots-Moms(Vintage/Skirt & Top-Forever21/Tights-Mandees/Cardigan-Macy's
March: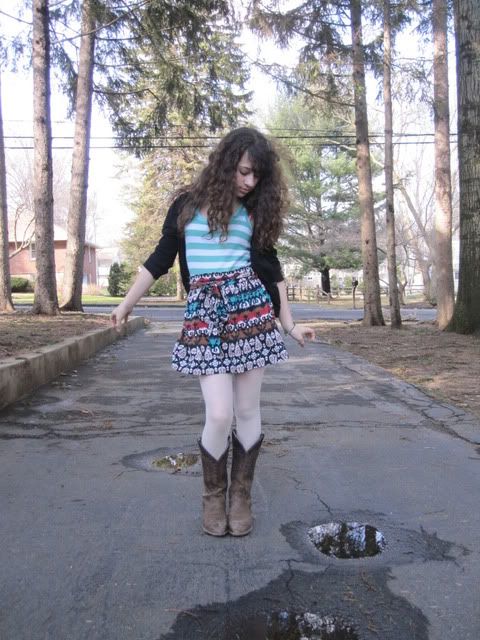 I definatly like the first way I wore this better, though these photos have a head and shoulders above, better quality. Oh well, maybe next time I'll get it right.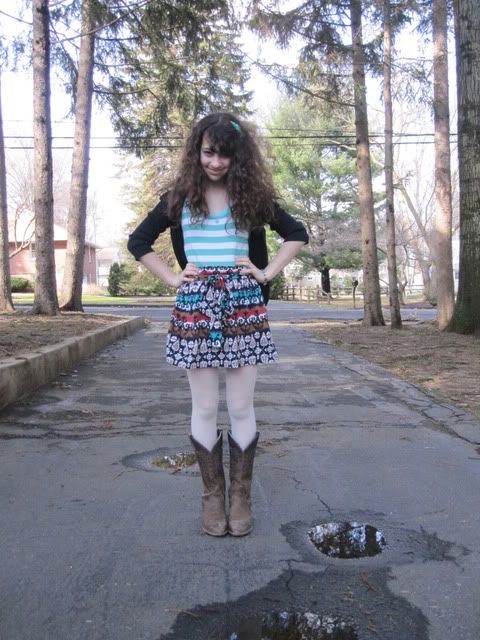 When I wore this, I almost got
too
hot wearing boots! Yes! I'm so excited for spring! Technically, today is the first day of spring, and it
snowed
. For the first time in almost a month. Ironically on the first day of spring, how odd.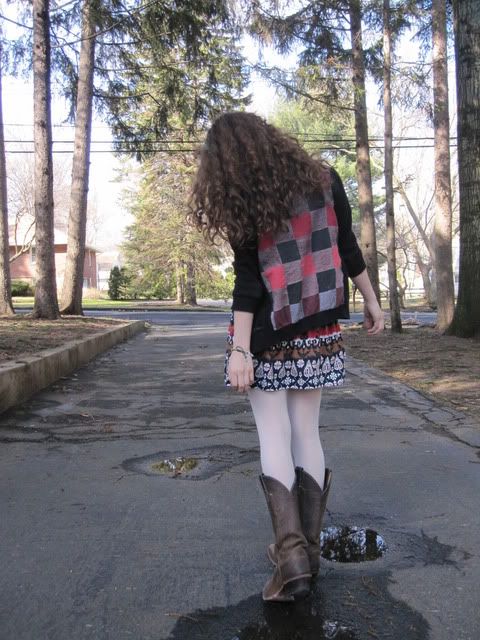 Boots-Moms(Vintage)/Skirt-Forever21/Top-Old Navy/Cardigan-Macy's/Tights-Marshalls