Did my hair in Maiden Braids last Tuesday. It has been something I've been itching to try for quite sometime. But my A. Lack of patience and B. Not knowing how to do them, hindered me. Then I saw a lovely little hair tutorial on one of my favorite blogs,
A Beautiful Mess
, who has so many lovely tutorials, DIY projects, and other pretty things and I highly suggest you visit.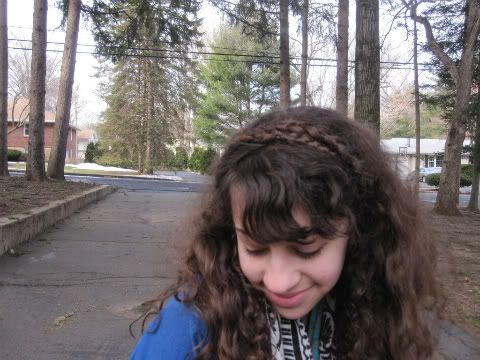 Tadah! I never really have the patience to style my hair (that's why I never straighten it!) so this is pretty monumental for me. These only took me about 5-10 minutes though, score!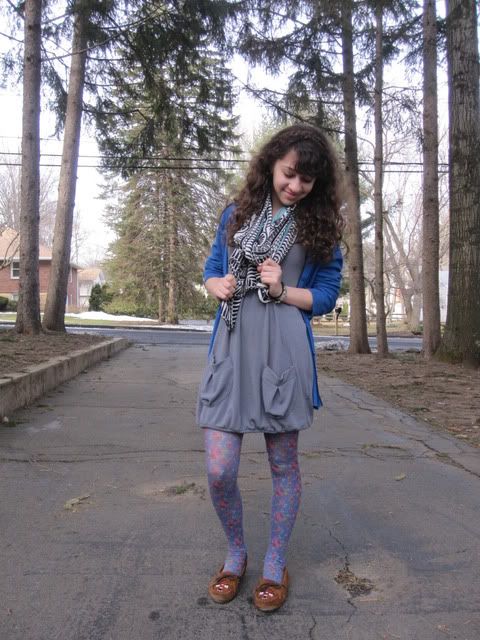 A few days ago someone asked me if I have any floral tights, and I do, so here you go. Actually I have two pairs. But very often I get really into 1 or 2 pairs of tights and I just wear them for a few weeks and that's it. These actually are some of my favorite tights though. And I haven't worn them in ages! Everytime I wear them I'm afraid I'm going to rip them because I've had them for 6 months and worn the hell out of them (believe it or not). Actually I found out the the store Delias has these same exact tights now! Along with the other color I almost got. Maybe I'll get them when then go on sale, this pair and the other. The other pair is hot pink, red, yellow, orange, and green, just as amazing! I just felt that I would get much more use out of the blue ones due to an extreme lack of pink in my weardrobe (pun intended)