Hello everyone!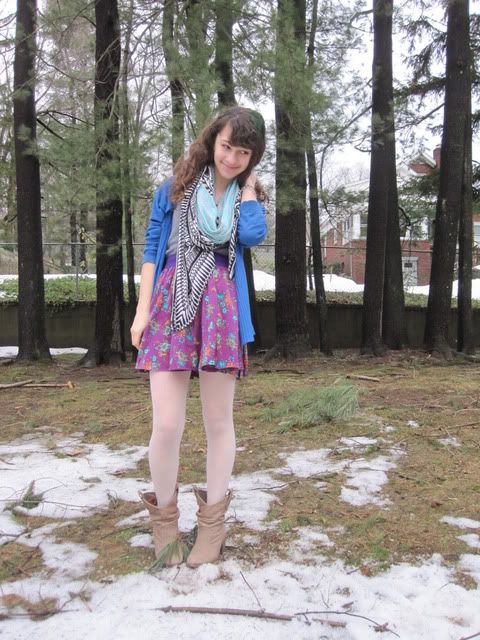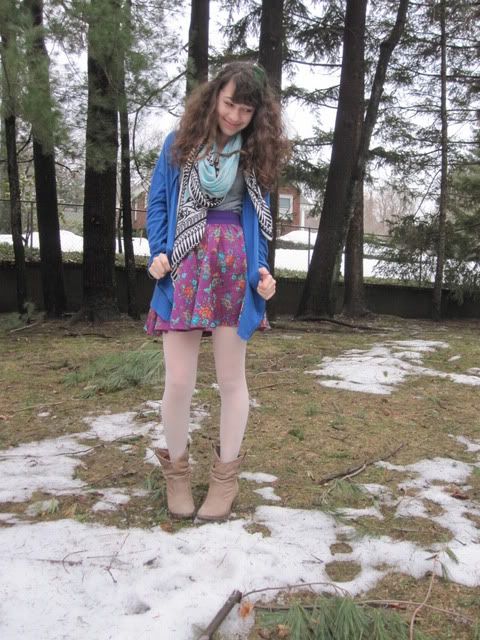 Skirt-Forever21/Tights& Boots-Marsall's/Scarf-Lord& Taylor/Cardigan-Kohl's/Headband-Gift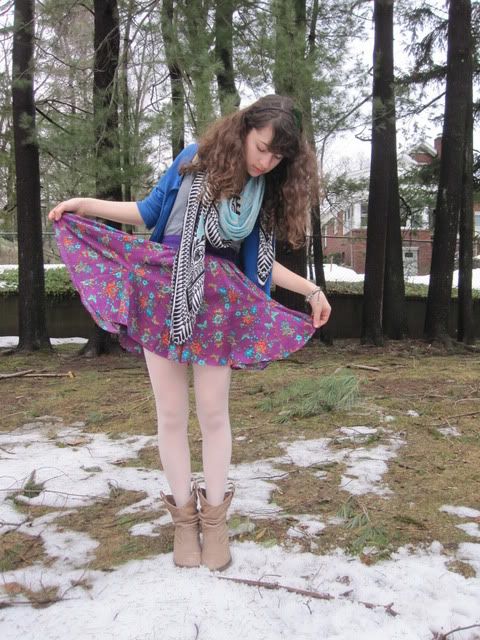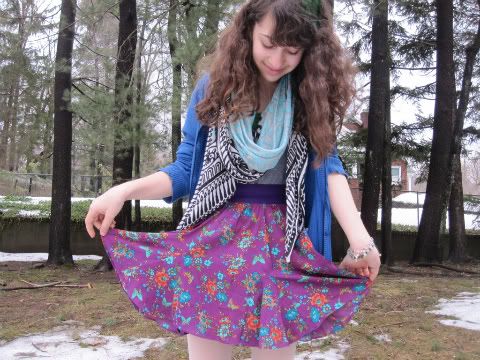 I'm just going to post what I though I was going to post yesterday. Actually this is what I wore yesterday. I loved it! Don't you just love those days when you wear something perfect and it just picks up your day? Well, this was that outift, statisfaction! Not too much else I have to say right now, so, enjoy the rest of your day everyone!
PS. I have to mention this lovely peacock feather headband I recently aqquired as a gift! It's just so perfect!