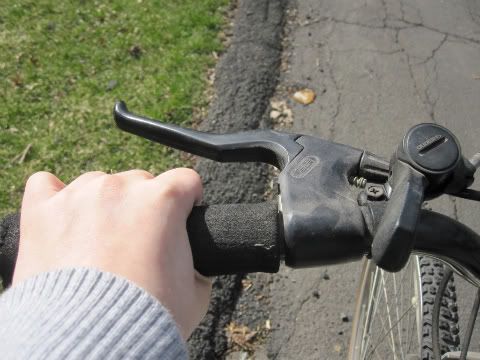 Sorry about the insane overexposure! As you may have guessed it was really sunny when I went out to take my pictures that day. I don't know what it is about this time of year, in the fall and winter this would have been the perfect time to take pictures, but I guess the sun is too high in the sky now...
Recently as you may have guessed I aqquired a pair of espadrilles (thanks Target!) They are possibly the most comfortable shoes I have ever owned.
Ever
. I would highly recommend them for any type of activity of any kind. If I come across another pair, I'll probably get them.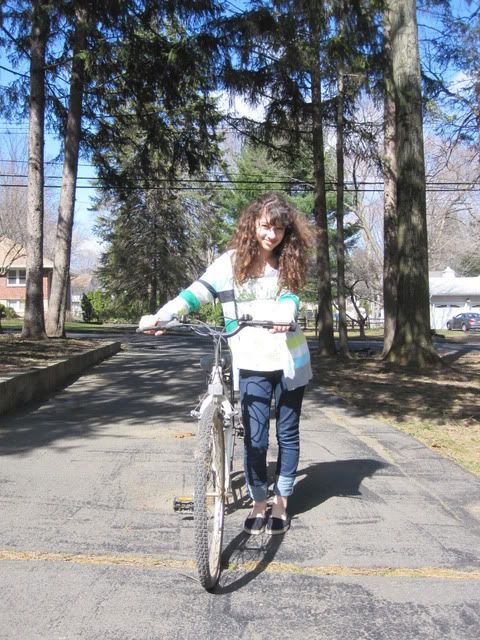 Last Saturday it was such a lovely day. It was probably about in the mid 50's, and I
decided
it was the perfect day to take a bike ride!
Definitely
need to get my tires filled, but since I was only biking a short while, it seemed to be okay for now.
Espadrilles-Target/Bike-Mom's/Jeans-Delias/Cardigan-Old Navy/Top-Forever21