As a continuation of the last of yesterdays posts, I am wearing more polka dots(look closely at my tights)And coincidentally I am also wearing a bow.
Now for the start of todays post. Too bad you really can't get a close up glance at my outfit I quite liked it a lot. It also showcases a majority of my recent purchases from F21 and H&M. And these tights has very slight tears in them after the first wear! oh chucks... Anyway, today i felt as if I walked out of a
http://www.delightfully-tacky.com/
post. My absolute favorite blog in the world!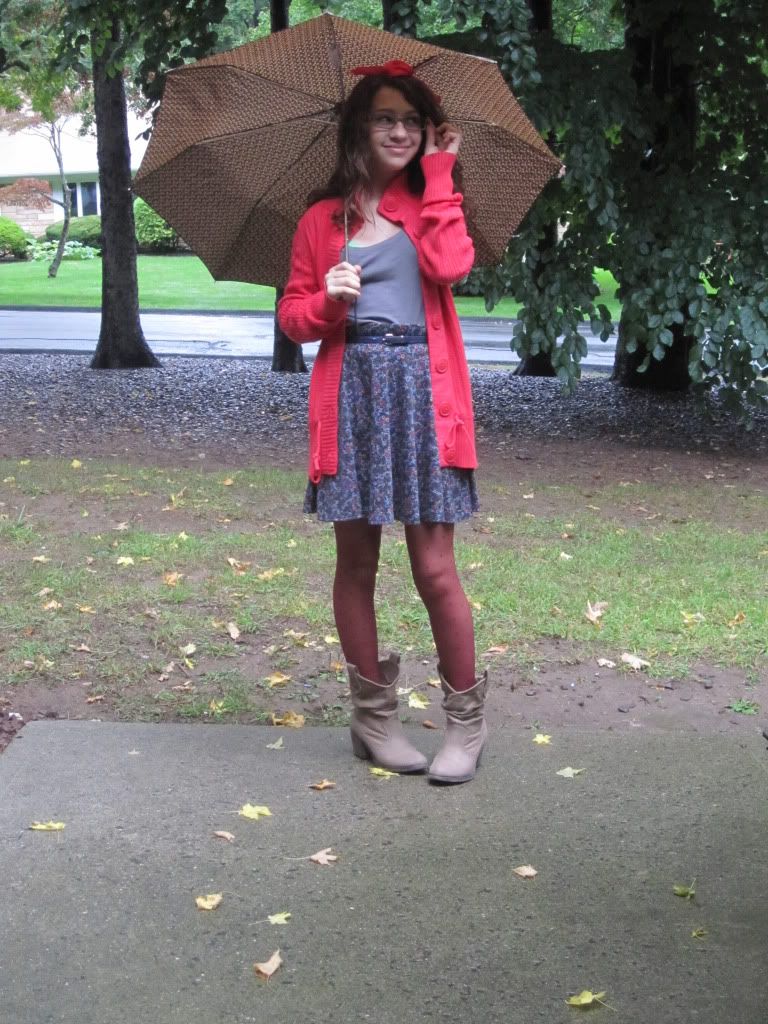 Bright yellow leaves scattered across the ground today, because of all the wind and rain... sooo many pictures options coming soon. I can't even describe to you have many trees are in my yard, especially consideringthat i don't live in the woods. One tree is already bright red. It is always the first to change. Than the rest do, and evrywhere is covered with a coat of yellow... except on tree (it happens to be the one behind me) that, will be orange.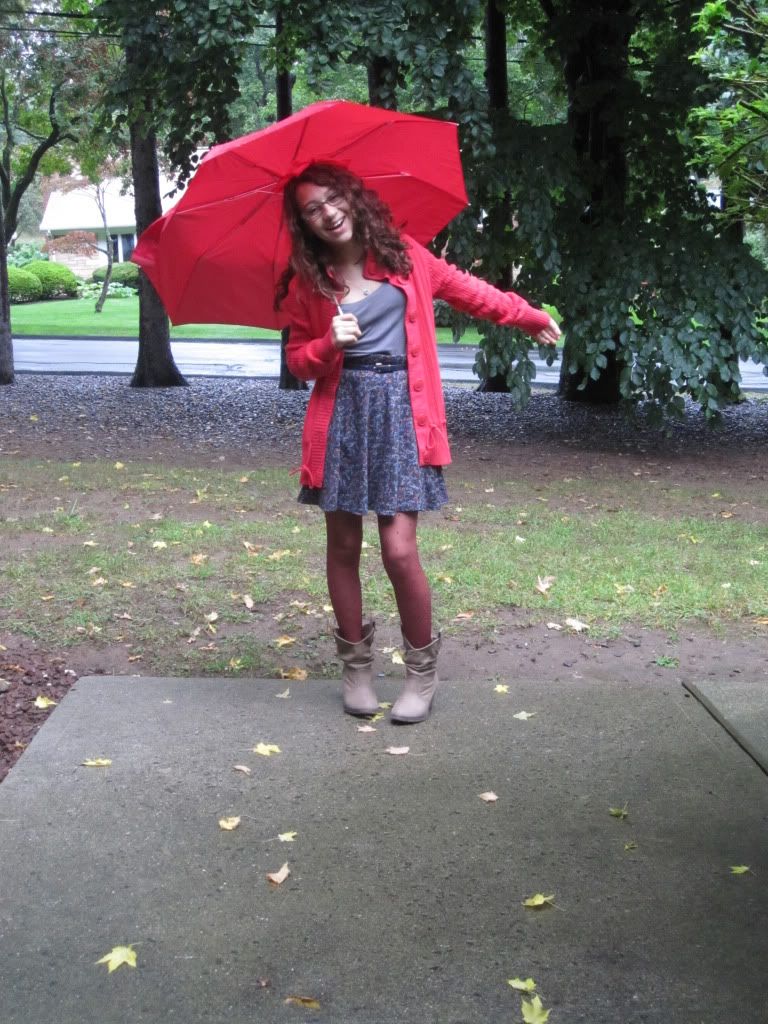 NOw it is time to share how immensly hard it is to take pictures in the rain. For starters too bad its supposed to rain the rest of the week. I could not find an effective way to cover my camera and still get a clear image. I semi-perfected an umberella cam, but the pictures and horrible quality, so I then moved it under the front porch( behind the steps you always see me taking pictures on)Those were the pictures I ended up posting. Then I tryed more angles on the porch... Then I finally though of putting a plastic bag over most of the camera. And WELLAH! Until I then discovered that the picture quality was not too clear. maybe it was the lighting? Try again tomorrow, being that as of this morning it is supposed to rain for a majority of the week. Anyway people 'night, not time for sleep yet but time to finish this post!
/Skirt:f21/Tee:F21/Bow:DIY/Tights:f21/Sweater:H&M/Boots:rocketdog/
(wow, that is a lot of F21)