Mmm I LOVE the snow. Its so pretty, first snow fall of the year this morning (as you may have guessed from that first sentence). So pretty. It stuck for the morning then it melted. How disappointing. Well atleast I snapped some shots in the morning.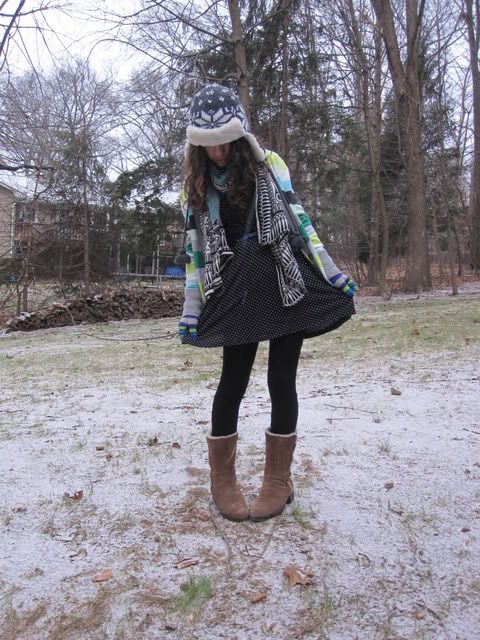 Now that the first snowfall has passed it is officially winter. YESSSSS!
Very into pictures with hats scarves and gloves lately. And snow for that matter.
The snow just made my Monday a whole lot better "Thank you snow!" So excited for winter, I love having the ability to be all cozy, drink tea, and have the Starbucks holiday mugs. I love having a million blankets on my bed (Well really its more like 6 or 7 with fleece blankets under my covers!) the peacefullness of drifting snowflakes. Everything.
Cardigan-Old Navy: Dress-Pacsun: Scarf-Lord&Taylor:Leggings-Marshall's:Hat-Aeropostale:Gloves-Old Navy: Boots:Canadians