Went to Forever 21 over the weekend, and THEY HAD THE HAT! AHHH not the one I showed you it's similar but this is the one I
really
love. I think I have enough hats for the season now! I also got this little sacrf been on the hunt for the perfect cozy oversized scarf, coudl this be it? I don't know it depends on how else I style it.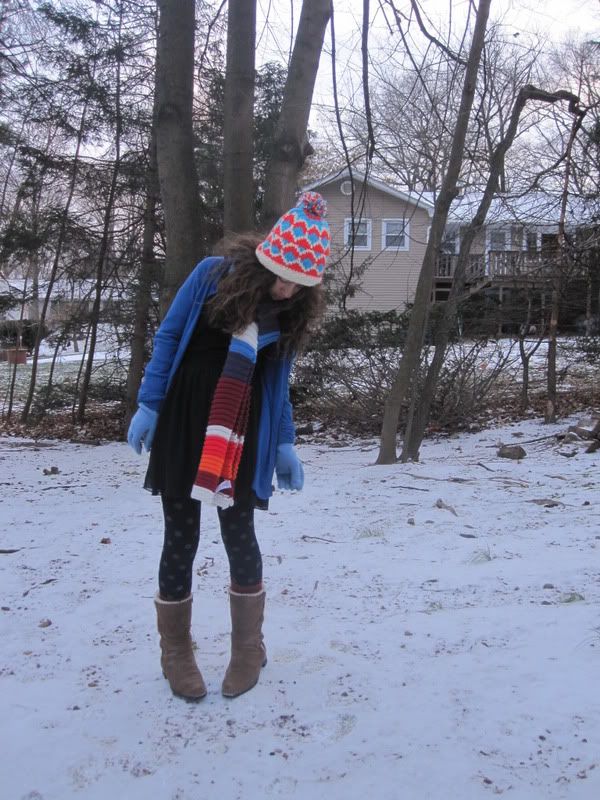 At school I despised this outfit, then when I got home I decieded I love it because I love this hat and scarf so much. But the hat is even better!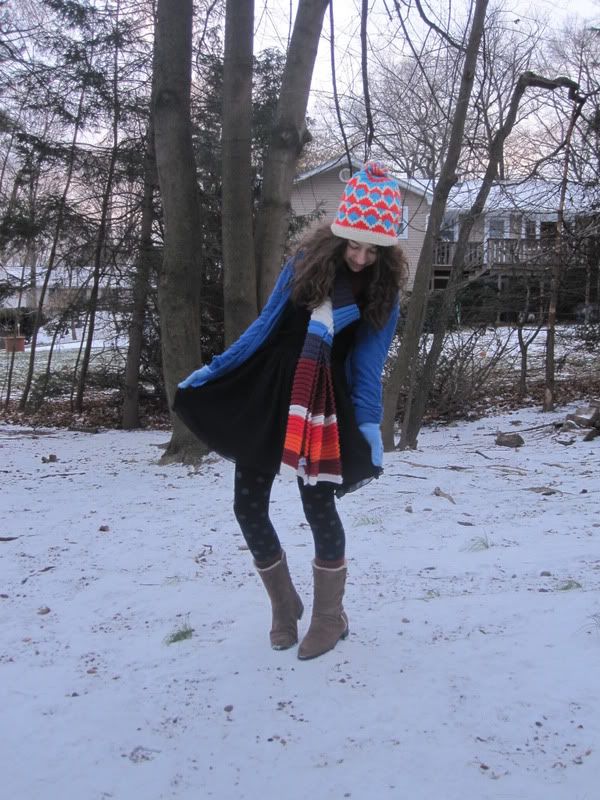 Actually I have one more purchase to wear, maybe it will be tommorrow? I'm not sure I had quite some trouble styling it today. :D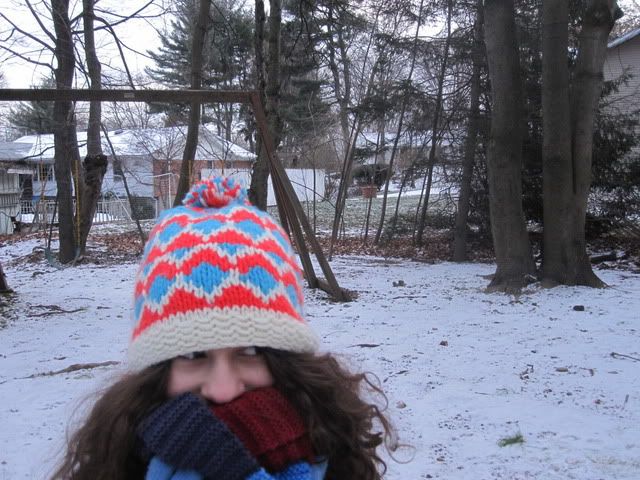 You'd never know but it is extremly hard not sitting in the snow while bending over trying to take the perfect half-face shot for a hat. Who knows? Maybe this is an honorary thing for all of my hats:D. Well that was a horrible comment please forget I said that I am blabbering, because I am exhausted.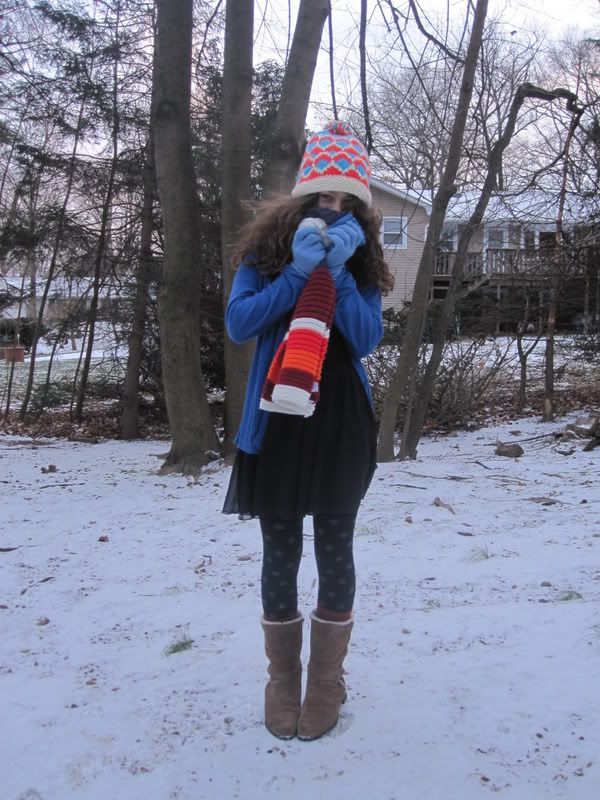 And I almost forgot, when I woke up there was snow on the ground! AHHH! So, my mom normally wakes me up for school at about 6:25, it takes me 2 or 3 minutes to get up. This morning she walks in I wake up, she looks out my window and says "Oh There is snow on the ground" (or something like it) I shot out of bed and looked out the window. What a good start to the day!
Hat& Scarf-Forever 21
Tights& Shirt-Marshall's
Cardigan-Kohl's
Boots-Canadians
Socks-TjMaxx
I am I the only blogger who shops at marshalls?(random, I know) I have never seen a blogger ever wear marshalls before. and I have read a lot of blog. Who know? See ya tommorow anyway and good night!