***edit: I just realized that my last two posts have the same title. Unintentional, whoops.
Ah! I can't believe it's the end of July already! that's insane! I know I probably sound like a broken record here, but I really haven't posted a lot this month. During the year I would always think about how much more time I'll have for this blog during the summer. But it's just been busy, busy, busy! For a small smattering every week I am not home, so I can't post. And then I get home I just feel like doing nothing. Haha sounds kind of lazy, right? I guess it's better than last year though, I only posted
twice
! It makes my summers seem so uneventful, right? Really it's quite on the contrary. For all this summer I've been doing quite a bit of traveling, leaving me with little free time at home. Anyway, for the remainder of this delightful summer (remainder, twitch.), I'm going to attempt to post much more often for you lovely followers, and for more to look back on later. Maybe that's the reason I don't post too often during the year, I always seem to remember my summer's so vividly. Or maybe, I just remember certain parts vividly? Well, ya never know I guess.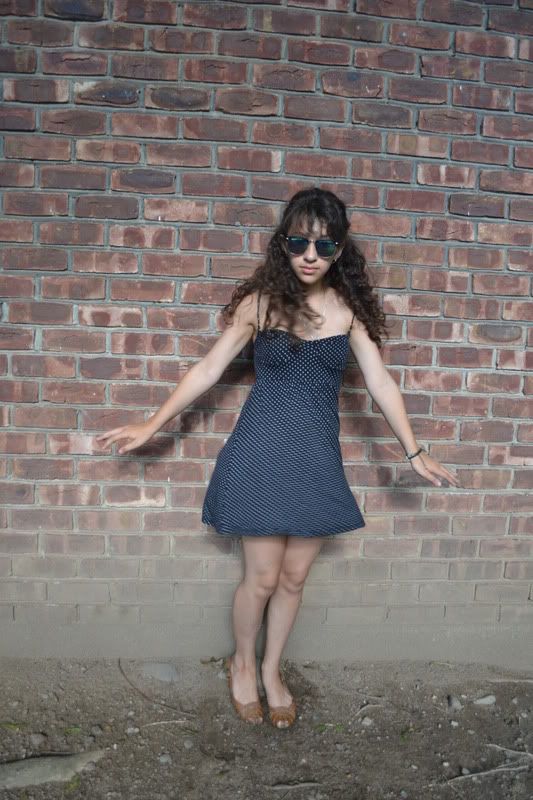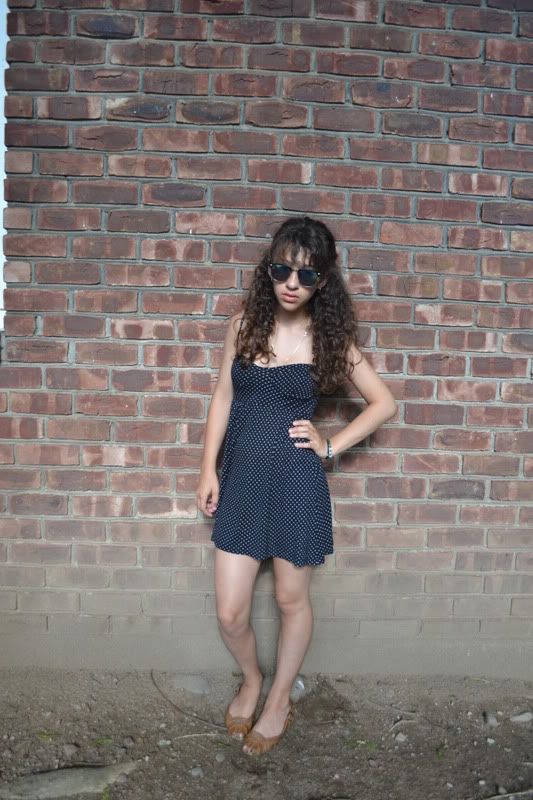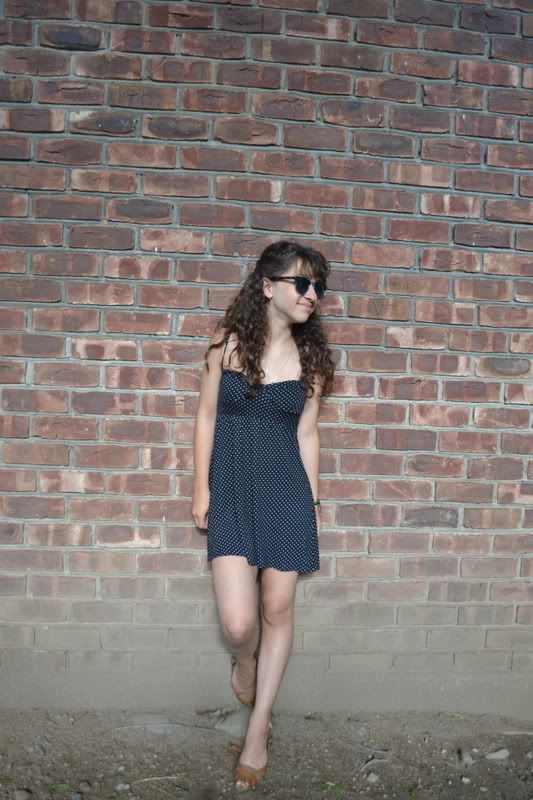 On a style note, this dress is still one of my favorite dresses. Unfortunately, I think it might be on it's last legs. It's in fine condition, but, if you haven't noticed it's a smidge short. I think I can still pull it off with tights, leggings and such. With bare legs though, I think this might be it's last summer. Maybe I'll have to look for a new polka-dotted dress? I'm always on the lookout for polka-dot's, but I'm very reluctant to let go of this dress, it's so light for the summers, it works great with layers, plus it's fun to twirl in! Always a good quality to look for in a dress!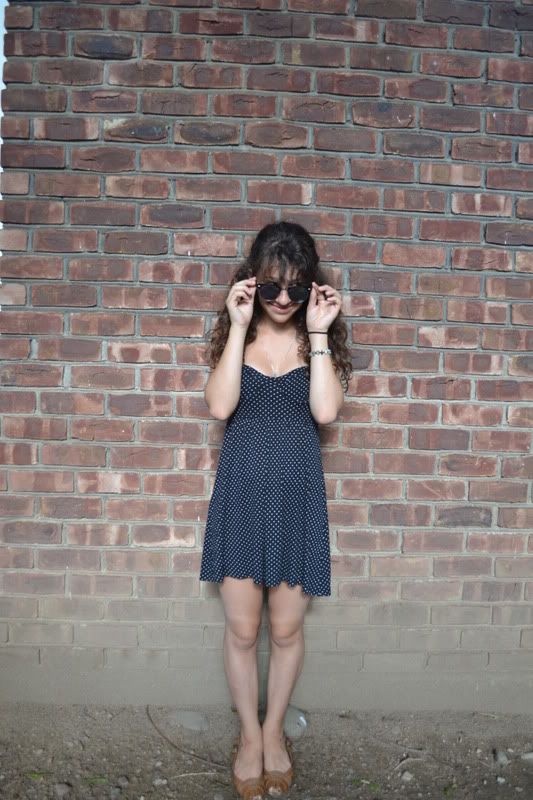 Dress-Pacsun//Shoes-Payless