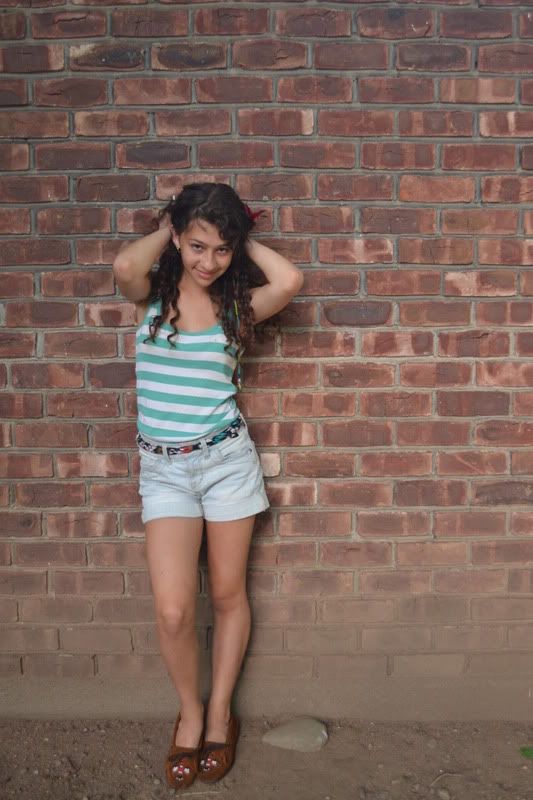 Last weekend my Mom and I headed to the little family bungalow upstate. I would be sharing the pictures now, but I can't edit the pictures to the right size, due to a lack of a flash player. Oh well, enjoy anyway.
Shoes-Minnetonka//Shorts-Delia's//Tank Top-Old Navy//Belt-Forever21//Feathers-DIY
Just out of curiousity,what do you think of the quality of my new camera? I know it's not really new anymore.. But it still feels pretty new to me. Any thoughts?