Hello everyone, it's been quite a while since I've posted here on What A Wonderful Weardrobe!Every summer it seems, I go a-wall for quite some time. Well anyway, though this was quite a few weeks ago now I got a new camera! Nikon DSLR D3100, I'm not sure if I put all of that information in order properly, but oh well. I think you catch my drift
So, here is my first outfit shoot with my new camera (which were taken about a week or two after I recieved the camera) due to my tripod. Actually, now I'm using my dad's tripod because mine wasn't sturdy enough for such a heavy camera. So yeah or nay? DO you think that the photos are a better quality?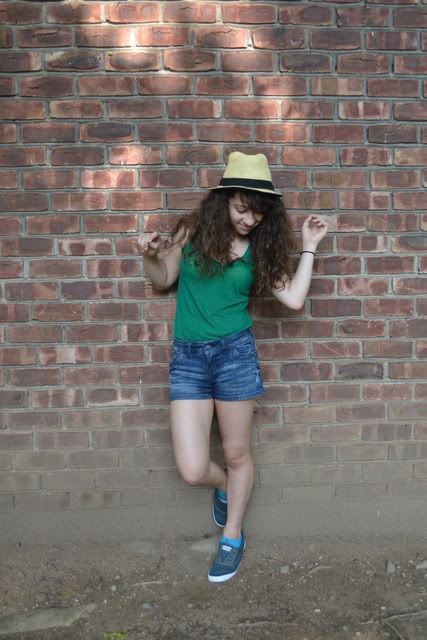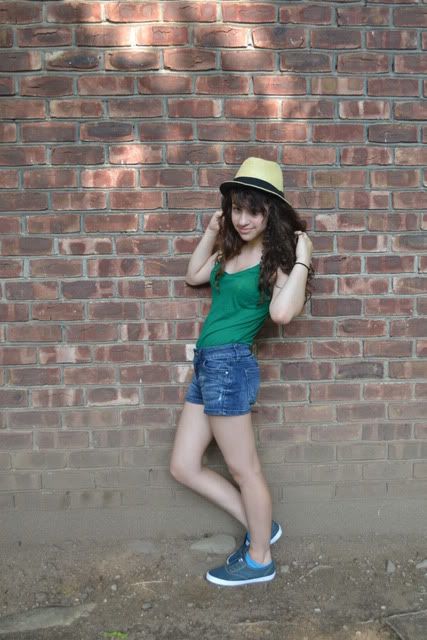 .As the summer progresses,I'm foreseeing that my outfits will get simpler and simpler each post, which is kind of strange if you think about it. I feel as if all year I've been talking about how amazing it will be to be able to wear dresses and skirts without tights, but it's just a lot more convienent wearing shorts sometimes!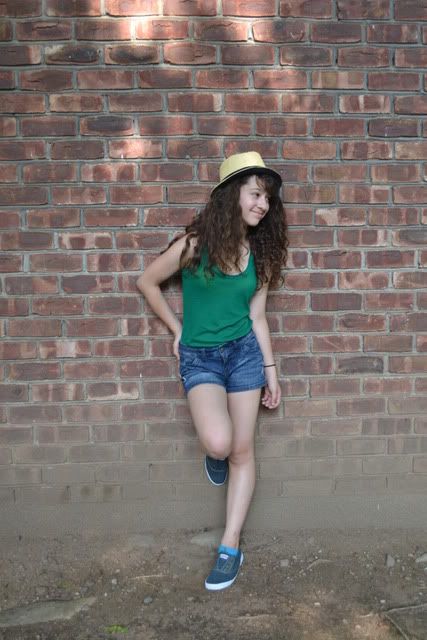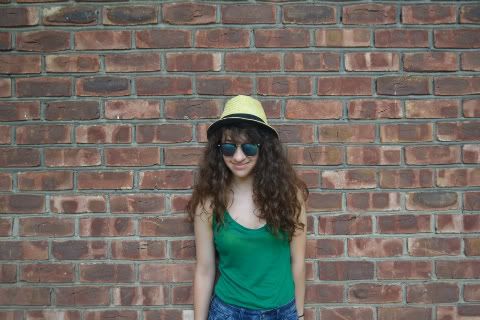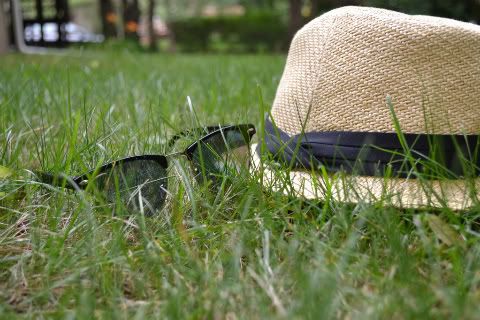 shorts-Delia's//Top & Hat-Target//Shoes-Payless