Hello everyone!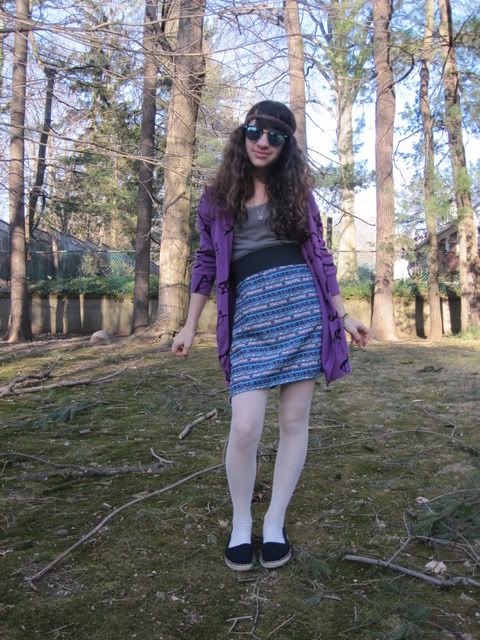 Guess what! I finally finished a skirt! actually I finished it a couple of Thursdays ago, but I didn't get to posting it until now! I think it turned out really well. It fits like a glove, and all the seams look pretty good too. I wish the lighting was a tad better so you could see the colors more, but oh well, there will be other times. I absolutely adore the fabric, and now the skirt itself! Too bad there isn't a fabric store closer to where I live, well the one I go to isn't too far by, but we don't have a JoAnne's around so I go to this fabric store called "Sew, What's New?". Best. Name. Ever. They have amazing fabric too, I wish I could get there a little bit more often. Not to mention they have a
massive
selection. I love all of their tie fabrics, I think the next time I go there I'll get another yard or two and make another skirt like such. This is my first really sucessful one that I see myself wearing a lot in the future. Actually, I have plenty of fabric at the moment. I'm currently working on another skirt (hopefully you'll see it soon!). It's not turning out that well, I'm having problems with the material for its lining. Also I have a lovely light blue floral pattern, that I hope I will make into a dress sometime soon for spring/summer! But I'm trying not to get too ahead of myself, I haven't even decided on a sketch yet, plus I've never made a dress before, so that should be quite the adventure.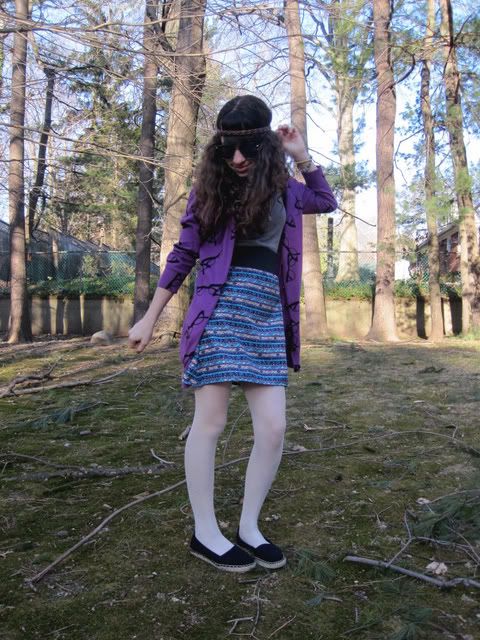 Its been raining for two days straight here (with the occasionally break in the clouds), and more is supposed to be coming. All week I've heard! And some of next week too! It is pretty warm out though. Today I went outside wearing a longsleeve dress and I had to change. It was so hot and muggy out! Ick! It was ridiculously humid, which I assume was why it was so warm.