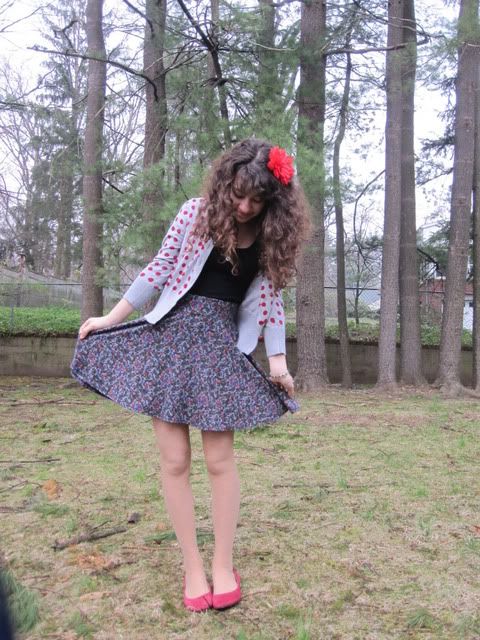 Do you know, when you have two things and they just go together so perfectly, that you just can't resist wearing them together just about everytime you wear that one thing? As you may habe guessed, I feel that with this skirt, and this cardigan. They just look so good together! Does anyone else feel that way? I wonder sometimes if it's just me thinking this, or if it's eveyone.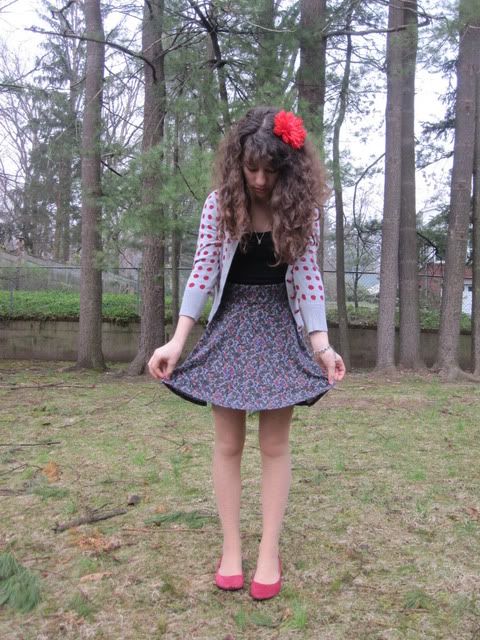 Tights, Jacket, Shoes & Top-Target//Skirt & Cardigan-Forever21//Hairclip-Walgreens
**Haha, I never realized how many things I have from Target!