Hello There.
Shoes-Minnetonkas/Skirt-Forever21/Tights-Lord & Taylor/Tank top-Target/Cardigan-Old Navy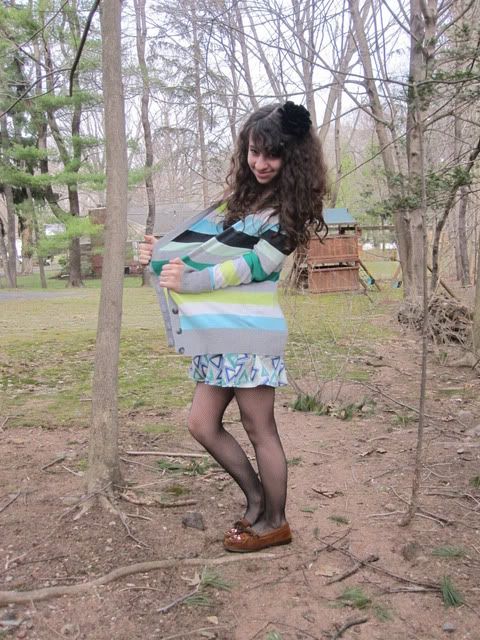 I was just about to say "I'm sorry for the lack of talking this morning", but then it hit me, why do I have to apologize? I mean, I love all of my followers, but why do I have to apologize for something that I'm doing with no obligations. This is supposed to be completely voluntary, something I'm doing just for fun. I never want to force myself to write things on this blog, which I feel that I tend to do sometimes, and I didn't want to force myself to ramble on about some random topic this morning. It may be a little hypocritical after stating about how I shouldn't have to apologize, then I just go on explaining. But I don't know, maybe that's just me over-analyzing it.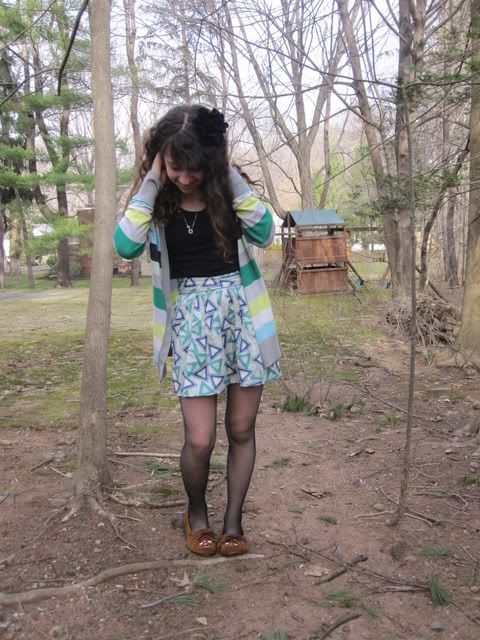 I made quite a few changes here around my corner of the blog-o-shpere. Hope you like them!