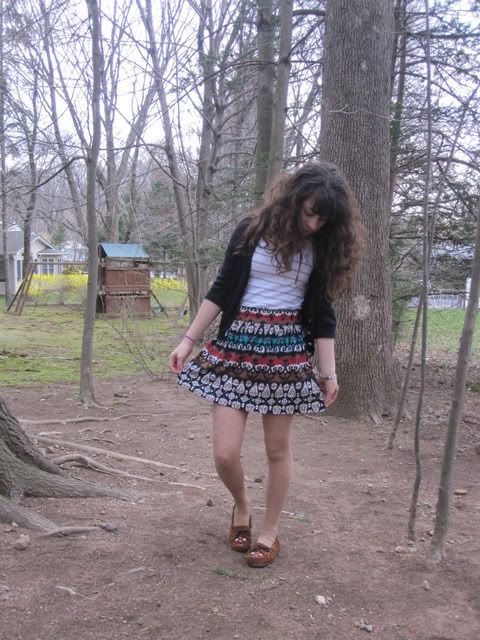 Recently, I realized I read quite a few blogs of girls that dye their hair. I personally love how eas it is now to express yourself in all these different ways, and fun colors! I follow a blog where a girl dyes her hair bright turquioses, fushia's and other vibrant colors! So fun, right? I also follow a few blogs of people that have died their hair blond, red, black, auburn... a whole myriad of things! I love how much variety their is with everything on the blog-o-shpere. Everyone is so unique here, which is a characteristic that I feel as if we are greatly lacking in society. I think it's so great that hair is just another way to express yourself! Through cut, and color! I've never really done anything to change the color of my hair before. Someday I will though! I'd want to try a bunch of colors, maybe a blue streak or maybe I'll go red someday! Who knows? I'm not really at the point in my life when I'm dying my hair yet, I mean some girls (and guys) my age do, but I personally haven't yet. I still have plenty of time to mix it up! For now I'll just stick with changing the cut though:)
Now that I think about it, I haven't really changed my haircut (other then the bangs) in ages! I mean, I adore my curly hair, but cutting it short and cutting in bangs is all you can really do with the cut. With straight hair you can get choppy layers and it will make you hair look textured, but with curly hair if you cut layers too choppy, you'd just get a frizzy mish-mosh of hair!
Shoes-Minnetonka//Skirt-Forever 21//Cardigan-Macy's//Top-Mom's//Tights-Target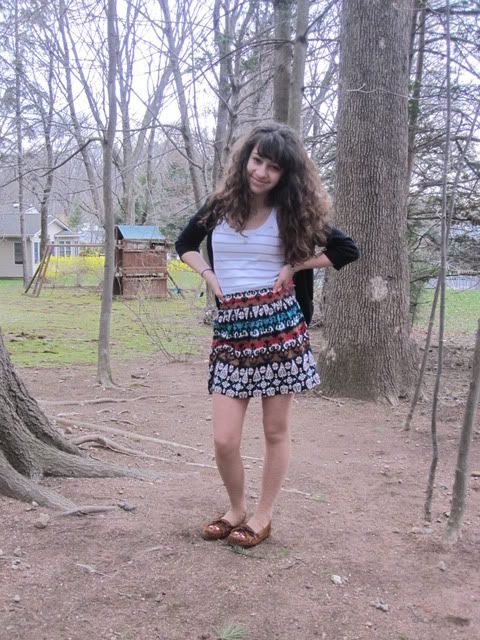 I found this lovely photo on
Tumblr
. I hope you enjoy! I know I sure do!
I must add though, I don't know if I would ever keep the walls in my home white volentarily. If I had to, I'm sure I'd work with it, but I'd rather a fun color like green, blue, or yellow even! Who knows!