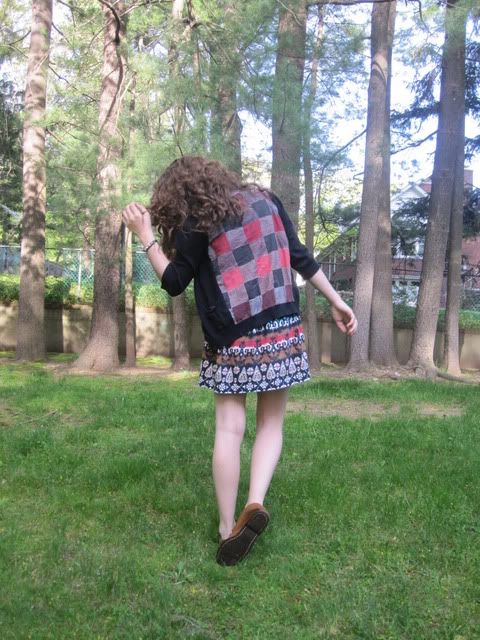 Whenever I buy my clothes, I get them because I love them, and if they are unique. I always try and shop and kind of obscure places where I can find things with a one-of-a-kind feel to them. Not to mention and reasonably low price. The most expensive place I get clothes from is probably American Apparel, and I'm not there to often. But I've found that some of the places I shop, a lot of other bloggers don't really shop there, no matter how on a budget they may be. For starters Marshall's and TJMaxx, both lovely stores and great prices, always kind of unexpected. Another one would be Kohl's, I'm not there too often but they always have great patterned basic tank tops. Those are just a few places but I'm just giving a few examples.
One place I've discovered is a hotspot for most bloggers is thrifting. I don't really shop vintage, and I've always found it kind of odd that literally
every
blogger shops vintage. Would I love to shop vintage? Sure! I love retro things! But I'm just stating that it just seems that way to me. Not a complaint, merely an observation.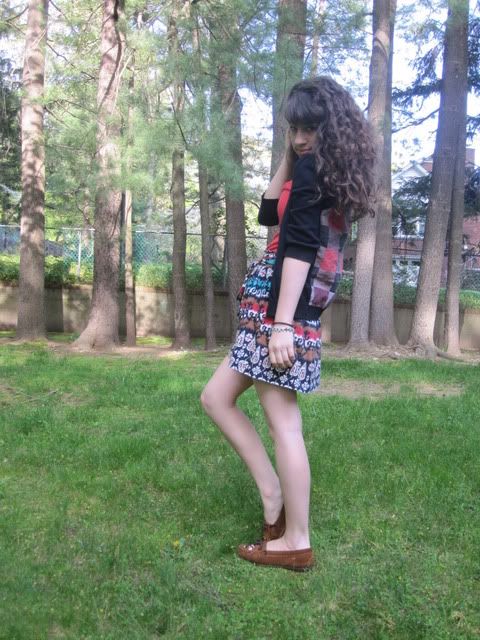 Shoes-Minnetonka//Skirt-Forever21//Cardigan-Macys//Tank Top-Old Navy// Earrings-Hallmark (I know kind of odd!)