Anything that is highlighted is a Very Potter Musical joke :)
This is literally the best t-shirt in the history of humanity. For those of you who don't know what pigfarts is,
rumbleroar
will not be happy with you. Also, you're seriously missing out! I recommend that you open up a new tab RIGHT NOW and watch A Very Potter Muscial. This t-shirt might actually be one of the best gifts I've ever gotten, it was a great
find
. It's
TOTALLY AWSOME
. You'll get all of my Very Potter Musical jokes when you watch it! Get on that.
Sorry you
starkid
s out there,
I gotta get back to Hogwarts
.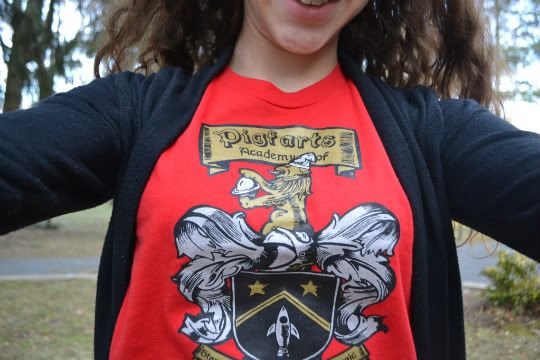 Top-Starkid website//Cardigan-Macys//Jeans-Delias//Boots-Target